Sustainability at Giant Eagle
We're passionate about responsible stewardship of our environment. That's why we've set big goals when it comes to sustainability, starting with eliminating single-use plastic bags by 2025. Explore how we plan to reduce waste at your neighborhood store—plus how you can help!
Our Pledge to Environmental Issues
Giant Eagle is proud to publicly announce its commitment to sustainable business practices:
"At Giant Eagle, we are passionate about leading the way in retail innovation. This passion encompasses our commitment to being a responsible steward of our environment. We recognize the negative impact that single-use plastics have on our communities and our planet, and are now focusing on our attentions on how Giant Eagle can be a leader on this important topic."

Get Rewarded for Reusable Bags
Bring your own reusable grocery bags to earn 1 bonus
perk per bag used at checkout!
Limited time only. Limit 10 bonus perks per transaction.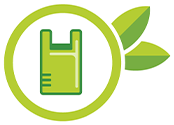 Plastic Bag Elimination Kicks Off In 2020
Beginning January 2020, stores in Cuyahoga County, OH and Bexley OH, plus the Waterworks Market District in Pittsburgh PA, will no longer stock plastic bags. Check out our FAQ below to learn more!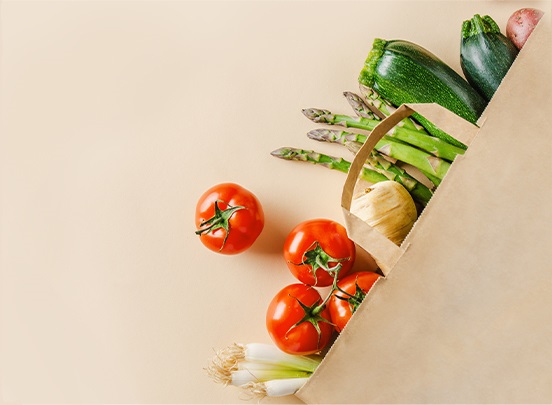 We're doing our part right now.

We're using solar roofing technology at select stores in Pittsburgh and across Ohio

More than 44% of our delivery fleet uses clean, natural gas

Recycled more than 600 tons of single-use and retailer bags

3 million gallons of water conserved

New stores feature energy-efficient and cost-effective LED lighting

Recycled more than 45,000 tons of cardboard, paper, plastics and cans

5 million meals donated to our communities

Support sustainable seafood fishing practices
Recognition and respect
Giant Eagle received the 2018 Corporate Citizenship Award from Pittsburgh Business Times for our partnership with 412 Food Rescue, and for our ongoing efforts to end food waste and establish world-class sustainability.
We were also recognized by Heavy Duty Trucking (HDT) magazine as one of their "Top Green Fleets of 2018." This award is given to 25 companies with fleets that demonstrate leadership with a long-term commitment to sustainability, new initiatives, and promoting fuel efficiency and alternative fuels.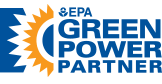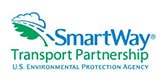 Frequently Asked Questions (FAQs)
Why Is Giant Eagle Eliminating Plastic Bags?
Each year, Americans use 100 billion single-use plastic bags. It takes all of us to address this national – and global – issue. As a retailer committed to the communities we serve, Giant Eagle is doing its part to reduce the global impact of single-use plastic bags and promote the use of environmentally friendly reusable bags.
Why Is Giant Eagle Charging for Paper Bags?
Paper bags are not the answer. Giant Eagle is excited to offer one bonus perk for each reusable bag used at checkout in our supermarkets for a limited time. Paper bags will be will be available to customers, but at a 10-cent fee per bag. Importantly, customers paying with forms of government assistance will not be charged for paper bags.
What Qualifies a "Reusable Bag" To Earn the Perk Reward?
We are excited to encourage the use of reusable grocery bags. Giant Eagle awards one bonus perk for any reusable bag designed for multi-use that customers bring into the store. Additionally, a bonus perk will be awarded for each reusable bag purchased at checkout and used for the customer's transaction.
Will Plastic Bags Be Eliminated from Giant Eagle Curbside Orders?
No. Giant Eagle curbside orders will continue to be filled using plastic bags, at no charge. However, Giant Eagle curbside customers interested in participating in the move away from single-use plastics may have their entire Curbside pick-up order filled using paper bags for a flat $1.00 fee.
Which Giant Eagle Stores Are Participating in the Elimination of Single Use Plastic Bags?
Please click here for a list of stores that have removed single-use plastic bags from its checkouts.
Are Plastic Bags Being Eliminated from the Entire Store?
The focus is currently on single-use plastic bags at the checkout lanes and in-store cafes of the participating Giant Eagle locations. Customers will continue to find plastic bags at the Pharmacy, Meat, Seafood, Deli and other areas of the store.