Our Commitment to Standing Up Against Racism
Addressing the Recent Violence Against Asian Americans

A message from Giant Eagle, Inc.
Published 3/18/2021
This past summer, Giant Eagle committed to take meaningful steps to stand up against racism. Our work began with a focus on our Black Team Members, guests and neighbors. Increasing attacks against Asian American people have made us realize we must expand our efforts. We cannot tolerate racism in any form.

There is a long history of discrimination against Asian Americans. Sadly, since the start of the COVID-19 pandemic, harassment and violence have only increased. According to the Stop AAPI (Asian American and Pacific Islanders) Hate reporting center, 3,795 incidents of Anti-Asian harassment and attacks were reported from March 19, 2020 to the end of February 2021. This string of attacks against Asian Americans includes horrendous events from New York City to San Francisco, with this week's tragic shooting in Atlanta serving as the most recent reminder that the Asian American community is a continued target of hate and desperately needs our support.

Recently, we've held a series of listening sessions for Team Members to discuss reactions to attacks against Asian Americans and to share ways we can all stand up against racism. Our acknowledgement of this issue is an important first step but must be followed with concrete action. We will begin outlining specific steps to increase our support of the Asian American community. We remain steadfast to living our core values of Respect All and Do Right and building an inclusive, equitable, and diverse community where everyone feels welcome.
A Month to Celebrate Black History, Culture and Traditions with Our Giant Eagle Family

A message from Giant Eagle, Inc.
Published 3/1/2021
Black History Month is a time to honor the many achievements and important contributions of Black individuals today and throughout history. This month was an opportunity for us to celebrate as a Giant Eagle family, and a chance to reflect and learn from the past so we can grow and make a better future.
As part of this year's celebration of Black History Month, all Team Members were encouraged to participate in a host of educational opportunities and activities ranging from Black vendor Q&A sessions, Book Club and Movie Club discussions, and even a Black History Trivia Happy Hour. In addition to these events, we also hosted round table discussions with our store and corporate leadership teams and provided educational resources, suggested activities, and shared community event information celebrating Black History Month with our Team Members on our internal Team Member portal.
Check out the many ways we celebrated here: Blog Post
A Recap of Our 2020 Efforts

A message from Giant Eagle, Inc.
Published 12/29/2020
As we approach the end of 2020 and the expansion of a COVID-19 vaccine, we all yearn for a sense of closure. But as we at Giant Eagle reflect on the past 12 months, we are equally motivated to continue much of the work that was done.
We will continue to find numerous ways to use our time, talents and other resources to fight against food insecurity and fight for the social and economical equality for our Black Team Members, guests and neighbors. This year, we used the $350,000 awarded by the Giant Eagle Foundation to stand up against racism to build and strengthen work with various critical community resources. We committed $125,000 to various Urban League chapters across the five states we serve, directing those funds to help provide life's essentials to so many impacted by the pandemic as well as toward efforts to help those seeking employment and professional growth. We committed another $125,000 to invest in growing Black leaders and Black owned businesses through organizations such as The Advanced Leadership Initiative, the POISE Foundation and the Cleveland Foundation's Cleveland Black Future Fund. Lastly, we continue to engage our Team Members on various donation opportunities to lift the Black community or otherwise fight racism and promote equality through our $100,000 donation match effort.
While we are all happy to see the chapter known as 2020 close, we are inspired by the opportunities that 2021 brings with it. And we look forward to building on the strong foundation we believe we put in place this year.
Standing Up Against Racism: The Time for Action is Now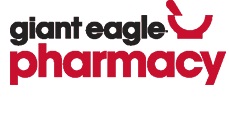 A message from our President and CEO, Laura Shapira Karet
Published 6/10/2020
It is impossible to understand all the senseless deaths of African Americans, including George Floyd, Breonna Taylor, Ahmaud Arbery and too many others whose stories have been pulled into the national spotlight, as well as the countless victims whose stories go untold. We at Giant Eagle have taken time to self-reflect on what we as individuals and as an organization must do to stand up against racism and social injustice. Words are important, but they are not nearly enough. The time for action is now.
At Giant Eagle, we have begun a series of efforts that we hope will allow us and others to support our African American Team Members, guests and neighbors. The company and the Giant Eagle Foundation have partnered to contribute $350,000 to support social justice causes. Additionally, all our Giant Eagle, Market District and GetGo locations will be closed between 7 a.m. and 8 a.m. this Saturday, June 13, so we can begin to engage our Team Members in a discussion about our personal experiences and what steps can be taken to affect change in ourselves and in our communities.
In western Pennsylvania, we have also made the decision to halt sales of the Pittsburgh Post-Gazette due to recent actions by the publication. It is critical that we uphold the values that have defined Giant Eagle for nearly 90 years. These measures will remain in place until the publication demonstrates an equal commitment to all those in the communities it serves.
We must take every opportunity to put ourselves in each other's shoes. We will slip up. We will make mistakes. But as long as we are open, honest and sincerely listen to one another, we will make positive, long-lasting change.
Laura Shapira Karet,
President & Chief Executive Officer
Giant Eagle, Inc.