New store openings
New stores mean new opportunities – at all levels of experience throughout our stores. As Giant Eagle continues to expand our presence in both existing and new markets, we invite you to be part of our growing team. We know it's our Team Members who make each new store special to our company, our guests, and the communities in which we reside.
Take a look at our upcoming openings and make plans to join us now. Be sure to check back often because we are always growing and adding new opportunities for you.
GetGo Café + Markets opening soon:
McCandless GetGo Café + Market
North Canton – Whipple GetGo Café + Market
Elyria GetGo Café + Market
Jeannette - Rt. 30 GetGo Cafe + Market
Join our growing team
Watch our videos below to learn more about GetGo Café + Market and Market District.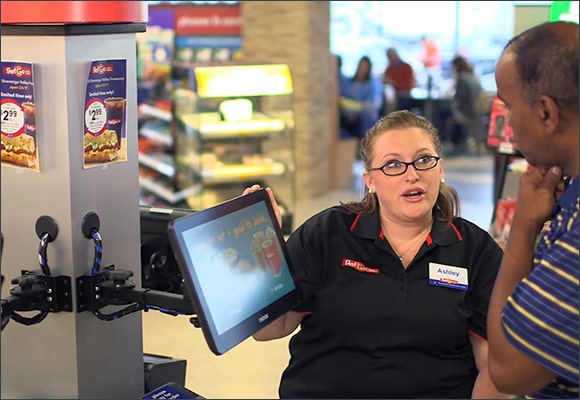 [upbeat music plays]
Text translation is provided within video. The video audio does not have any spoken text.
END OF TRANSCRIPT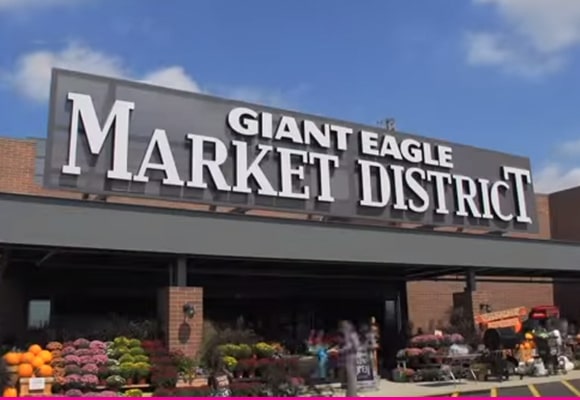 Welcome to the new Giant Eagle Market District at Grandview yard. It's like Disney World for food lovers. It's truly amazing to think that in 14 short years we've grown to nearly 50 supermarkets and GetGo convenience stores in the central Ohio area. I am inspired by a store like this. I see the food, I see the team, I see the people, I see the design; it is something that is a completely evolved thought. Sometimes you get a really good thought and think "Oh yeah, let's try to do it like that" and it comes out alright. This looks like everything has been conceived and considered and executed perfectly. This store truly takes it to a new level. We do this by offering the best in everything that we do. It's the best in regional produce; it's the best in local, national and international grocery items; an amazing restaurant, a truly amazing restaurant; and I have to say an unbelievable bar. What really though sets our stores apart is our Team Members. They are who make the magic. They are who work so hard to bring this store and this concept to life. You know this is going to be a great opportunity for us, not just now but in the future, so we feel like it's going to be a developing, growing area and we're just really excited to be here. A lot of fun stuff going on – customers are excited, restaurants booming over there, so we're having a lot of fun. I'm really into your showcasing of local ingredients here, and I asked about that, just it's important to me that you carry local ingredients, not only prepared foods but also fresh produce and things when in season. This store is laid out really, really well. There's such a variety of everything. More of an experience than just outright shopping. Just absolutely amazing…I live in the Bexley area and i will be driving here to do my shopping. Cut above the rest I will say that. A cut above the rest probably by far the best store that I've been to. I declare this the finest store in Ohio. Yay, yay, thank you!
END OF TRANSCRIPT
Become a Team Member today
If you're looking to get on the fast-track to a delicious career with a rapidly growing company, and are eager to share your friendly spirit with our guests, one of our Giant Eagle, Market District or GetGo locations is the right place for you.
For more information about our opportunities, please email Recruiting@gianteagle.com or call 877-345-7948.