MEET SEAN, ASSISTANT BUYER AT GIANT EAGLE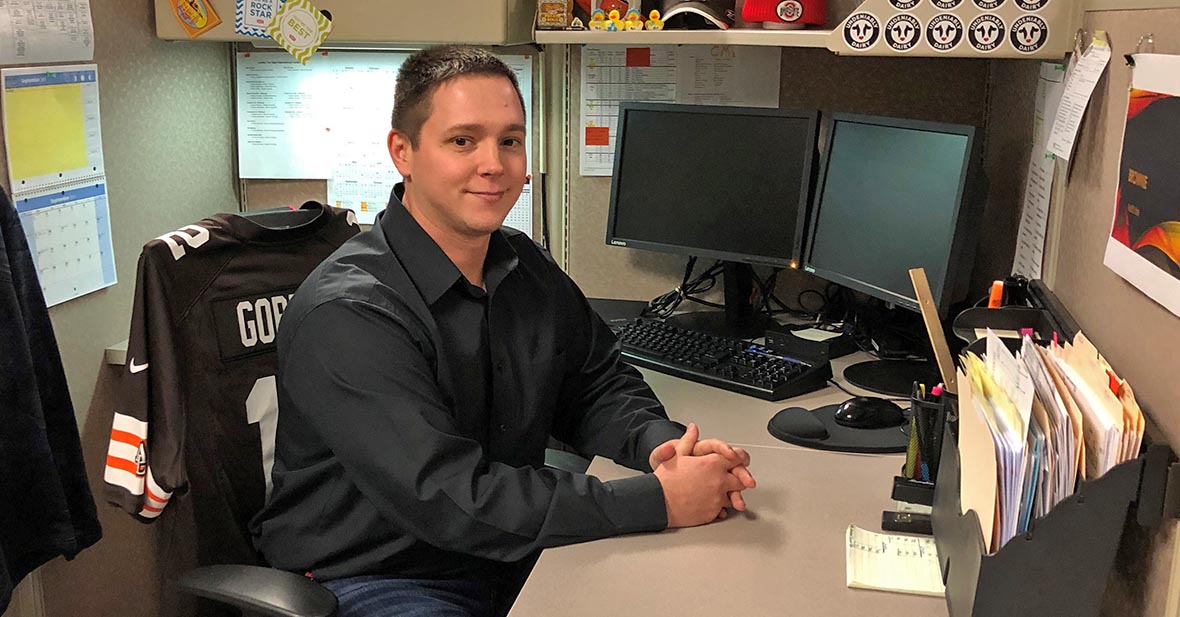 This week's #TeamMemberTuesday is featuring Sean, Assistant Buyer in our Merchandising Department and a United States Army Veteran! Sean's been with Giant Eagle for close to nine months, and he credits the Army with teaching him the discipline to get his work done. Thank you for your service, Sean! Get to know more about him here.
How did you come to work for Giant Eagle?
I've been with Giant Eagle 8-9 months so far. I'm currently an Assistant Buyer. I mainly buy for inedibles and I have some grocery items that I also buy for. This is my first position at Giant Eagle.
Right out of high school, I joined the military and I did that for a while, and then I worked at a test proctoring center at a college. After that I did some time in the retail field, and then I came here to Giant Eagle.
Can you tell me a little more about your military experience?
I was in the United States Army for six years. I was infantry. The military is very big on discipline and getting things done, without having to be told to do so. I transitioned quite well, especially in the role I'm in now. It's up to me for how I get things done and how I complete my work on time. I think my background prepared me for this.
Why have you chosen to stay with Giant Eagle?
It's a very good work atmosphere. Everyone I work with is very laid back and nice. I can go to people with questions. The Company is big on learning. I can learn other people's jobs and how they relate to mine. In my role, I can see how my job affects the store-level operations.
Can you tell me about the Veterans Business Resource Group? What is their mission? What kind of events do they host?
I've been inducted as the Event Coordinator for the Veterans Business Resource Group. We recently held a cross-BRG food truck event at our corporate campus. It was a great opportunity for everyone to learn more about our business resource groups, while raising money for a good cause! We're also looking into some other options like a 5K race, but there's more planning that still needs to take place.
What work are you most proud of?
I've caught on to my job quickly. I received responsibility for some important vendors early on that I've been able to manage properly, which is something I'm proud of.
"I've been inducted as the Event Coordinator for the Veterans Business Resource Group. We recently held a cross-BRG food truck event at our corporate campus. It was a great opportunity for everyone to learn more about our business resource groups, while raising money for a good cause!."
- Sean, Assistant Buyer at Giant Eagle
Check Out Opportunities with our Merchandising Team
Check out some more photos from our visit below: