MEET NOAH, LOT ATTENDANT AT SHADYSIDE MARKET DISTRICT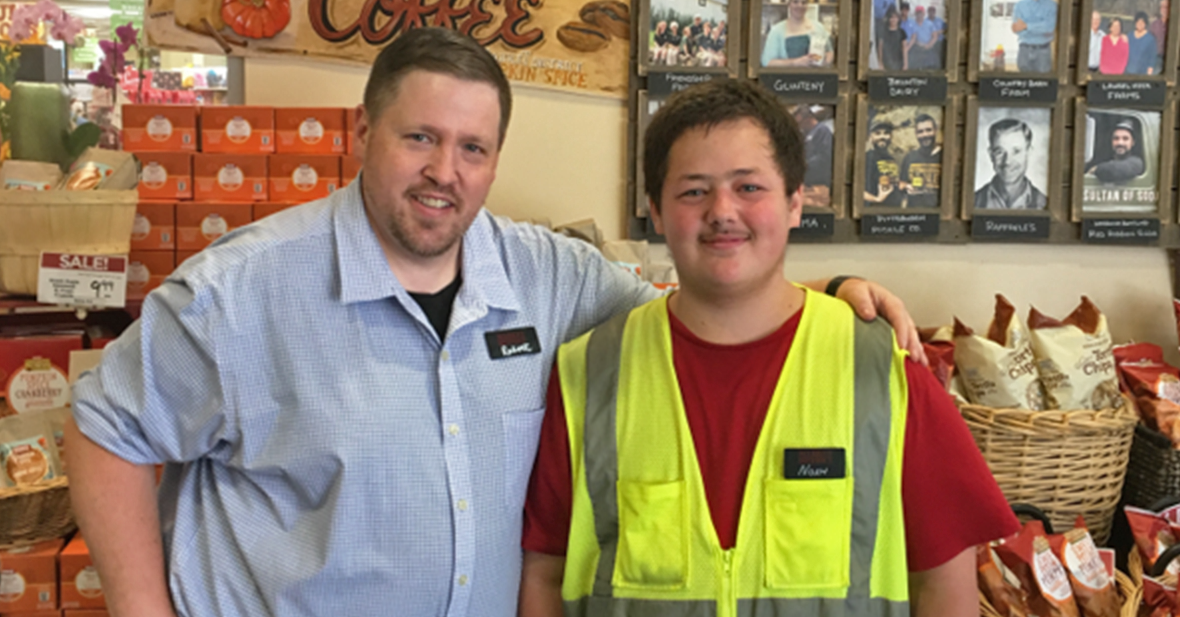 October is National Differently Abled Employment Awareness Month (NDEAM) and at Giant Eagle, we are so proud to call our Team Members who are differently abled a part of our family. The primary message of NDEAM is "Inclusion Drives Innovation" and we truly value the perspectives and innovative ideas that this month's featured Team Members bring to our Company.
This week, we share the story of Market District Team Member Noah.
Noah is relatively new to Giant Eagle, but he is definitely not new to the Giant Eagle spirit. In fact, he and his father work at the same store, so you could even say that the Giant Eagle pride runs in the family!
Since starting in January, Noah says that being in a customer-facing role as a Lot Attendant has prompted him to improve his interpersonal skills. While he sometimes finds it challenging to address customers' needs, he's gained confidence in communicating with them and problem-solving. The lot crew at the Shadyside Market District is a small but mighty team, and Noah says that the best part of his job is getting to be a part of it! He enjoys that everyone gets along well when working together.
Noah encourages anyone who is thinking about joining the Giant Eagle family to just go for it! When asked how he would welcome and reassure a new Team Member at his store, he said "I would give them self-confidence and tell them everyone will make you feel comfortable."
If you can't find Noah keeping the lot neat and tidy, you can find him enjoying his biggest passion: movies. His favorite one is Killer Klowns From Outer Space, but he's happy to watch nearly anything and especially enjoys attending film and celebrity conventions.
We are so glad to have Noah on board!
"The best part of my job is getting to be part of the lot crew at the Shadyside Market District. I enjoy that everyone gets along well when working together."
- Noah, Lot Attendant at Shadyside Market District
Click to Read More About Our Inclusion & Diversity Efforts
Thank you for everything you do, Noah!