MEET MARIE, SENIOR STORE LEADER AT EAST MCKEESPORT GETGO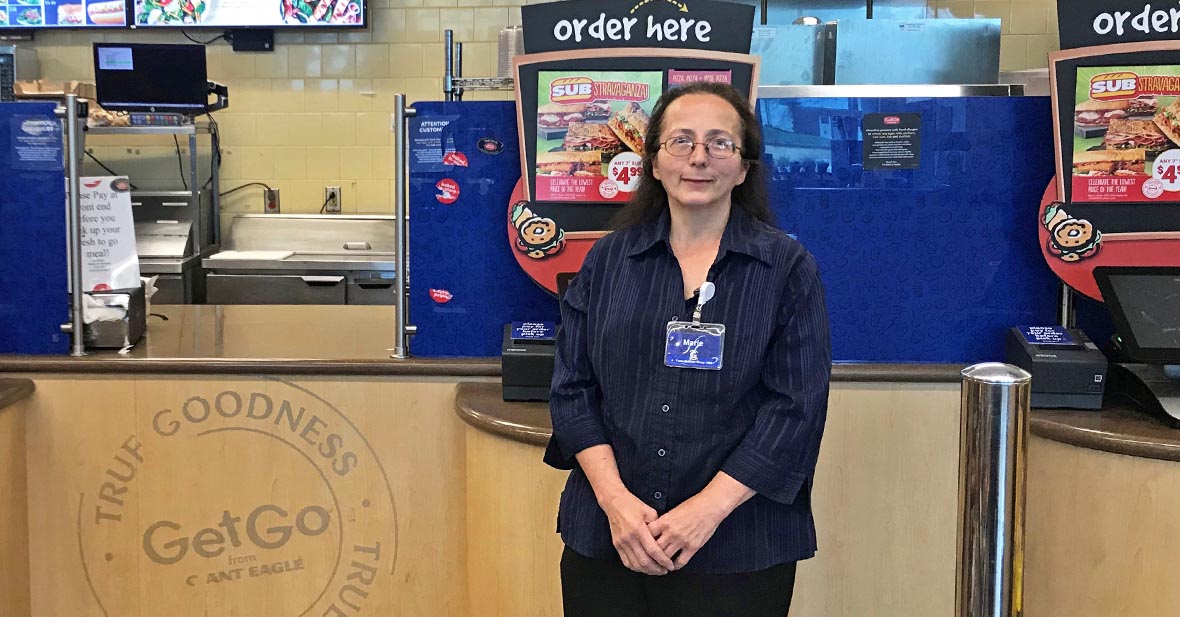 This week's #TeamMemberTuesday is featuring Marie, Senior Store Leader at our East McKeesport GetGo. Marie's passion for making every day the best day possible has made her quite an asset to the GetGo team. She has led several of our city store locations and leaves behind a positive impact everywhere she goes. Learn more about Marie here.
Tell me about your career path with GetGo.
I advanced through the Company to a Store Leader. I have never wanted to advance any further because I like being involved hands-on in the stores and interacting with customers.
What do you like about working at GetGo?
I like it because it is like a family setting, with friendly people and a friendly atmosphere.
Why have you chosen to stay with GetGo?
Giant Eagle shares the same values as I do; they are always looking to do the right thing; I appreciate that. I also feel that they trust me, and I trust them. It's a comfortable setting, knowing that they have your back. I feel safe in this organization. I feel it's challenging, but its respectful and we make a difference in everyone's day, which is awesome!
What was the moment you knew you'd made the right decision to work here?
The satisfaction at the end of every day. You have stressful days but at the end of the day, you feel complete. You feel like you accomplished something so you're excited to go back the next day and do it again!
Can you speak to your experiences in Giant Eagle development programs?
I have been involved in Store and Team Leader training. It is a very solid foundation of what to expect. They do not just throw someone into the fire. GetGo builds a culture of caring about the development of the person step-by-step and makes sure Team Members are ready to take over a store before that day comes.
What work are you most proud of?
I was at the l GetGo on the South Side for 28 years and that was exciting, but it was an accomplishment to move out of that store for the first time and know I could do it. When I was moved to my first large store, my ability to manage a larger, city store, like Wilkinsburg or even out here in East McKeesport, was, and continues to be, an exciting challenge. I also worked at the Baum Boulevard location for a while, which was very gratifying. It's good to know that management and the Company trust that I can do this. It's something to be proud of.
"GetGo shares the same values as I do; they are always looking to do the right thing; I appreciate that. I also feel that they trust me, and I trust them. It's a comfortable setting, knowing that they have your back."
- Marie, Senior Store Leader at the East McKeesport GetGo
Check Out Opportunities with GetGo Here
Check out some more photos from our visit with Marie: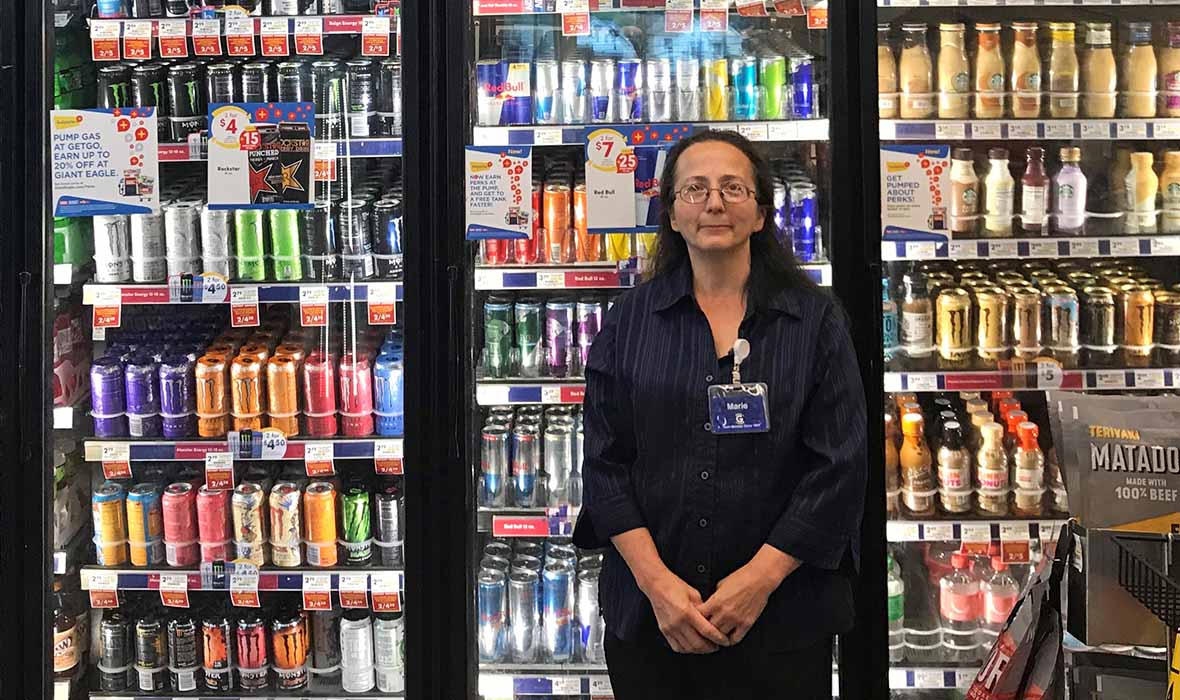 Marie, Sr. Store Leader at the East McKeesport GetGo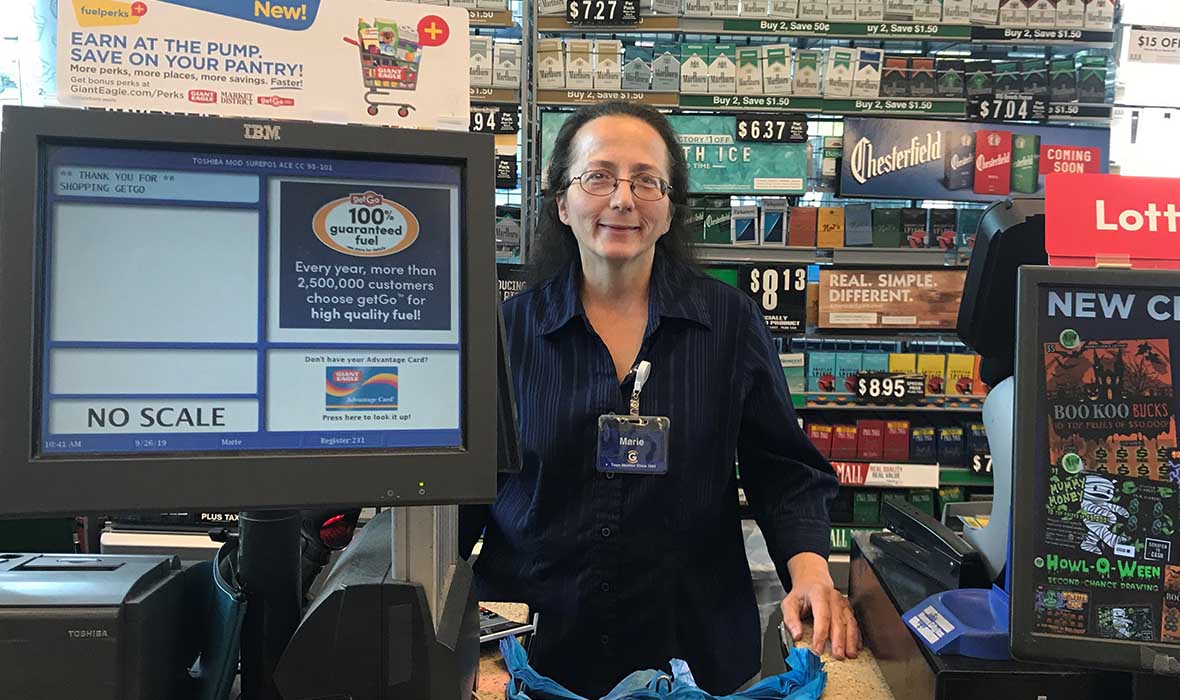 Marie, Sr. Store Leader at the East McKeesport GetGo