IT'S #TECHTHURSDAY! MEET LYNDA, SR. PROJECT MANAGER ON OUR IT SUPERMARKET TECHNOLOGY TEAM!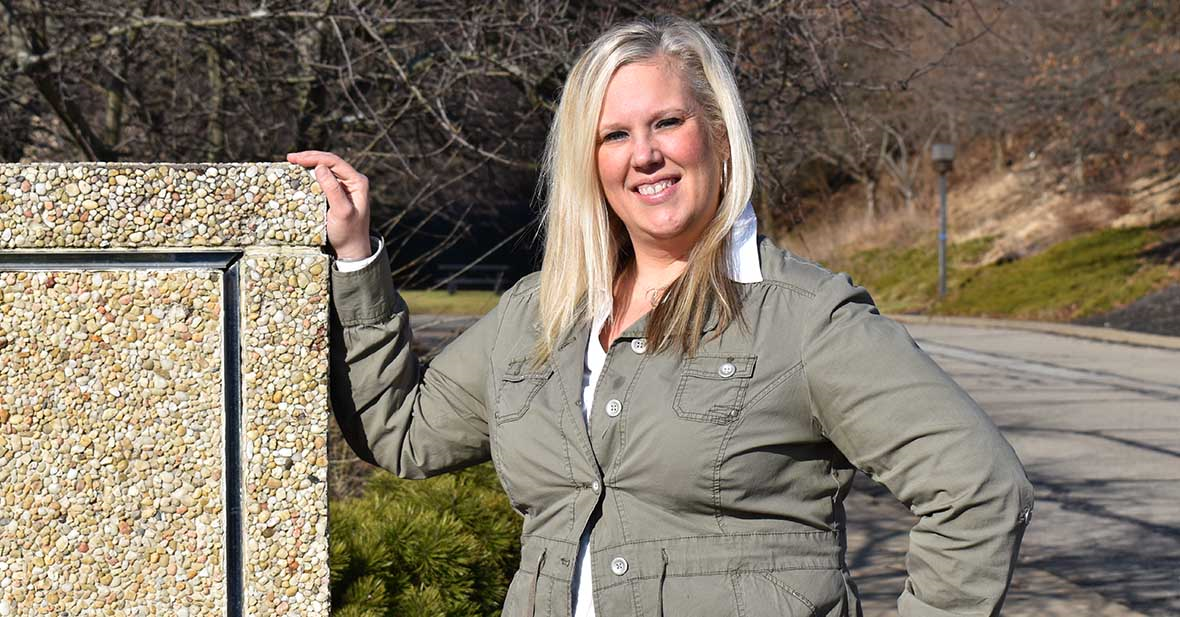 This week's #TechThursday is featuring Lynda, Senior Project Manager on Giant Eagle's IT Supermarket Technology Team! Lynda's been a Giant Eagle Team Member for over 20 years and leads many of our large-scale projects, including: Scan Pay & Go, AdvantagePay, new store openings and many others.
Describe your career path with Giant Eagle.
I was in Equipment Services to start and I made it very clear that I wanted to learn. If you express an interest in something new and a potential career path you want to pursue, Giant Eagle will help you get there, which is one of the many things I love about this company.
I started helping with projects and taking on small projects, and once I showed that I was able to do it, I started getting larger projects until I eventually became a Project Manager. I've been in this position for about 10 years.
What led you to a career in IT?
This was my first job. My background was in secretarial science/legal. I did an internship in downtown Pittsburgh and I absolutely hated the travel. However, I knew Microsoft Access well and that was how I secured the position here at Giant Eagle in Equipment Services. I love my job. This was my first job and I hope to retire from Giant Eagle one day. I love working on projects and managing projects.
Can you describe some current (or recent) projects you've worked on?
I lead the new store openings and remodels. My focus is on the new stores, so for every new GetGo I run a call bi-weekly and have every area of the business engaged. This helps ensure we all know what is going on and we're all in sync with tasks. For new stores, I send out a schedule monthly, which tells you everything that is going on and when, but I'm mainly focused on the IT portion of it. I make sure we've got all of the equipment ordered, organizing any new technologies, and help lead the new store process.
I also was involved in Scan Pay & Go when it was being developed. I started this project three years ago and it's been amazing to see it come to light. It was a memorable moment in my career. It was one of my favorite projects.
I also led the Ricker's acquisition from a technology standpoint. We successfully converted 56 Ricker's sites in Indiana to GetGo locations.
Lastly, I've been involved in AdvantagePay, which is a secure and convenient way to pay at GetGo. This provides savings to our customers for linking their checking account to their Advantage Card. It was a lot of fun to work with the GetGo team.
Do you frequent any industry publications/newsletters?
I read up with Retail Grocers Association and Progressive Grocer just to see what's going on in the industry, especially when I get a new project. If a competitor or someone else is already doing it, I'll try to do some research to get a better understanding before diving right into the project.
Do you and/or your team do any volunteering or mentoring?
As a group, we did some volunteering at a local food bank. Coming up we'll be preparing meals at the Settlers Ridge Market District.
As for mentoring, if a new Project Manager comes on board, I usually try to mentor them and help them become more comfortable. I'm happy to share the knowledge that I've acquired over the past 20 years.
What is your favorite thing about working in IT/eCommerce?
My job is never the same. Every day is different. I never get bored and I'm learning something new every day. We're always working to keep up with the technology that is out there.
A "Fun Fact" about Lynda:
This was my first job and I hope to one day retire from Giant Eagle. Also, I used to love to golf, and I still love to golf, but I have two kids now, so whatever they love to do is what I love to do!
"I love my job. This was my first job and I hope to retire from Giant Eagle one day. I love working on projects and managing projects."
- Lynda, Senior Project Manager