MEET LUIS, WETGO LEAD AT THE PAINESVILLE GETGO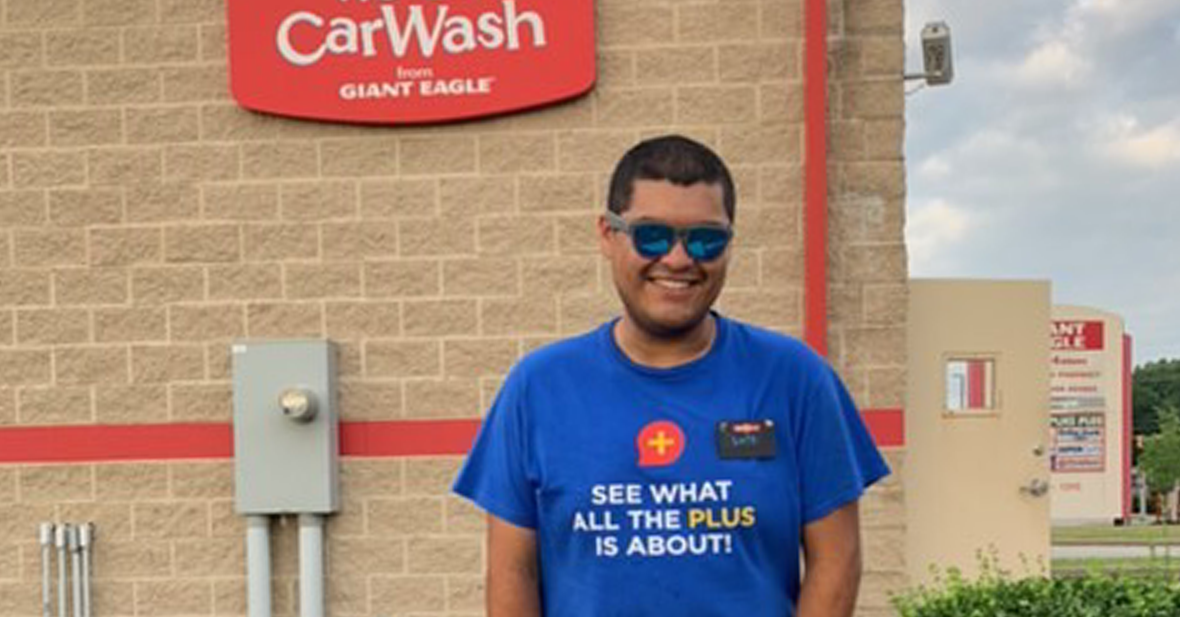 This week's #TeamMemberTuesday is featuring Luis, WetGo Lead at the Painesville GetGo! Luis has been with GetGo for almost six years. He loves working outside and interacting with his regular customers. Get to know more about Luis here.
How did you come to work for GetGo?
It'll be six years in December that I've been with GetGo. I started with Giant Eagle in the Meat & Seafood Department. I was with Giant Eagle for a little less than a year and then I went to GetGo. I was working overnight and tried to learn as much as I could. When the WetGo Lead position opened, I applied and got it. I had just gotten married in 2015. GetGo gave me a chance. I've been in this position since February 2015.
What made you think of GetGo as a possible place of employment?
At the time I was looking for employment, and I really needed a job. I had left my life in California to move here with a girlfriend at the time and Giant Eagle was the first company that called me back and I took it.
Why have you chosen to stay with GetGo?
Each time I felt like I wanted to take a step forward in my career, GetGo has supported me. No one got in my way or told me "no." I've had great supervisors. It's retail and it can get stressful at times, but we all work as a team as best we can.
What do you love most about your current role?
I love working outside. Who wouldn't love working outside in beautiful weather? I'm used to the inclement weather too. If you come prepared and always put safety first, it's not bad. Even in the winter, I always have a smile on my face.
What do you love about GetGo?
I get to see a lot of people every day. I really like working with the public.
What was the moment you knew you'd made the right decision to work here?
I've been going through a hard time lately with some personal issues, and a few weeks ago, Brad, GetGo's WetGo Category Manager called me and told me if I needed anything to reach out to him. He reached out to me just to see how I was doing, which meant a lot to me.
What was your best day at work?
During the holidays, some of my customers stop by to give me Christmas cards. It really makes my day that they think that much of me. I get a lot of regular customers that come through WetGo and they are very nice.
What work are you most proud of?
I'm proud to be out here …. everyday I'm out here. I don't miss a weekend. I always make sure I'm here when I'm supposed to be. My mom taught me to have a strong work ethic, and I try to live by that.
Is there anything else you would like people to know about GetGo?
We are big on promoting from within. The Team Members at GetGo are appreciated, and we are considered before external candidates. If you put the time in, GetGo leadership provides Team Members an opportunity to move forward with their careers and grow and develop.
"Each time I felt like I wanted to take a step forward in my career, GetGo has supported me. No one got in my way or told me 'no.'"
- Luis, WetGo Lead at the Painesville GetGo