MEET KIM, HBW TEAM LEADER & CUSTOMER SERVICE CHAMPION AT THE ROBINSON MARKET DISTRICT!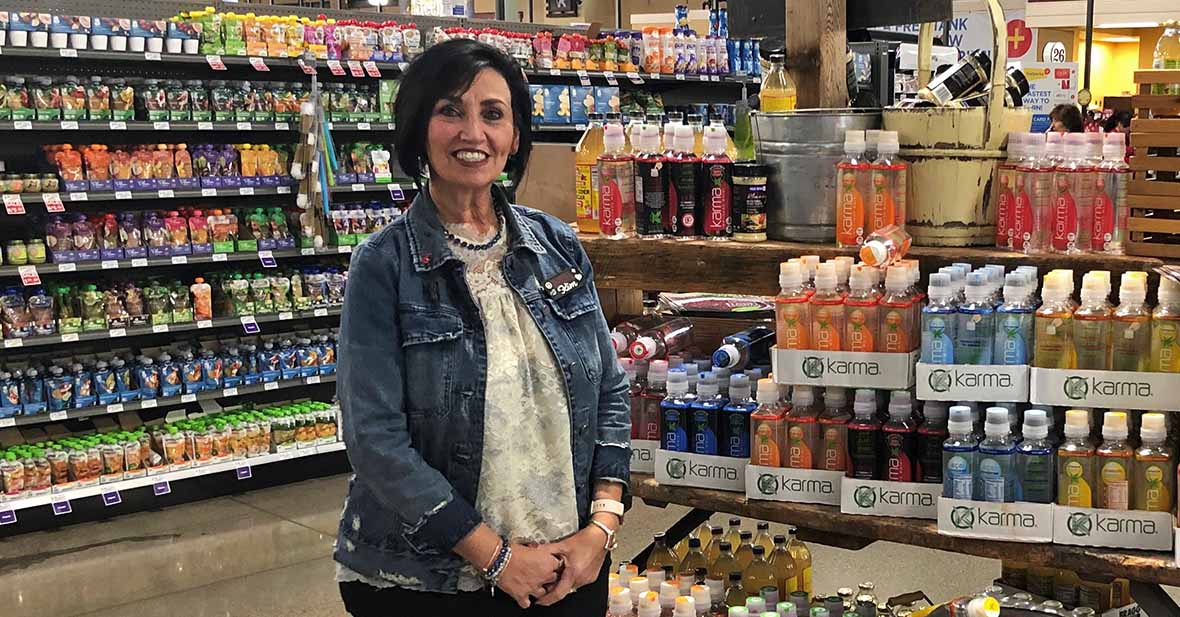 This week's #TeamMemberTuesday is featuring Kim, HBW Team Leader at the Robinson Market District. Kim is the epitome of a "customer service champion" and recently won Guest Service Team Member of the Year at this year's Annual Awards program. Her passion for kindness and for making a difference in people's lives shines through every day. We'd love for you to get to know more about Kim here!
How did you come to work for Giant Eagle?
I had my own children's store and after 13 years, I decided it was no longer what I wanted to do. I went to work for a corporate children's clothing company and brought them to Pittsburgh. I worked as a Manager and then a District Manager, and after nine years, I was tired of missing Christmas with my own kids. I decided to resign.
When they were building the Giant Eagle in Wexford, I decided to go to a recruiting event. I started out at the service desk. After three months, they decided to make the store a Market District. When they came in and started creating the Health and Beauty Department, I started asking questions about what all would be involved in that department. It was really interesting to me. I decided to apply for the HBW Team Leader role, and I got it.
After that store opened, I went on to help them open 47 more Health, Beauty and Wellness Departments within the Company. After a while, I eventually became a Group Leader for about 15 months and then went back to an HBW Team Leader role for 10 or 11 months. I transitioned across a few different stores while we were doing remodels and implementing new HBW departments, before I came to the Robinson Market District. I've been here four years. I love this store!
I've taken over customer service for this store and I'm also the ROOT facilitator, which is a customer service training for this location. I've helped at other store locations for the ROOT training, as well. Our Team Members are the front line. They make or break our customer service and our sales, so I'm very excited to be part of the training that helps get them where they need to be. It really makes a difference.
Why have you chosen to stay with Giant Eagle?
The biggest reason I've stayed is because it's like a family. I wasn't expecting that. I grew up in retail. It's what I know and what I love. I never really anticipated working at a grocery store, but once I was here, I was wondering why I hadn't been here all along. The family aspect of this Company is amazing. It's a privately-owned Company with owners who still come out the stores and shake hands with our hourly Team Members. They thank us, and I don't think you see that happen very often. Our Team Members have very lengthy tenures.
My team alone has around 125 years between the five of them. I found unexpected relationships that I didn't expect to find at this point in my life. In January, I will have been here for 11 years.
Do you actively participate in any of Giant Eagle's Business Resource Groups?
I've been involved in several of the groups in varying roles. For example, this past year I helped our PRIDE Business Resource Group organize the event in Pittsburgh. We made 500 swag bags with products that our vendors donated, and we traveled in the Giant Eagle catering van in the parade and handed out the swag bags. It was the biggest turnout that Pittsburgh ever had in the PRIDE parade, but also from Giant Eagle. It was a lot of fun. Our group was recognized at Giant Eagle's Annual Awards with the Inclusion and Diversity Leadership award for our efforts for PRIDE.
We've also partnered with The Field Trip Factory, where schools bring their differently-abled students into this store for field trips. I'll lead those tours and that is through our Abilities Business Resource Group.
Can you tell me about the award your received at Giant Eagle's Annual Awards program?
Last year, I won the Freida G. Shapira Humanitarian Award, and it took my breath away that I was even nominated for that, let alone that I won it. I thought that award was the ultimate honor to win because that award is named after Laura, Jeremy and Josh's grandmother, so this year I was really blown away that I was recognized with the Guest Service Team Member of the Year award (Learn More About Kim's award HERE). It is my passion to walk around this store and talk to every single Team Member. I tell them how awesome they are and how great we are when we work together. I post quotes every month in the hallways to give some inspirations. I also try to stress that you never know what's happening in someone else's life. You never know what someone is going through.
We're with each other at work more than we're with our families at home. The most important thing we can do every day is just to be nice. I'm good at realizing something is off with someone. I try to just give someone a hug or buy them a cup of coffee, anything to just make a small difference in their day. In a world where we can be anything, can't we just be kind to each other? It's free. It doesn't cost a thing, just smile and say "hello".
"I grew up in retail. It's what I know and what I love. I never really anticipated working at a grocery store, but once I was here, I was wondering why I hadn't been here all along."
- Kim, HBW Team Leader
Check Out Opportunities at Market District Here
Check out some more photos from our visit with Kim: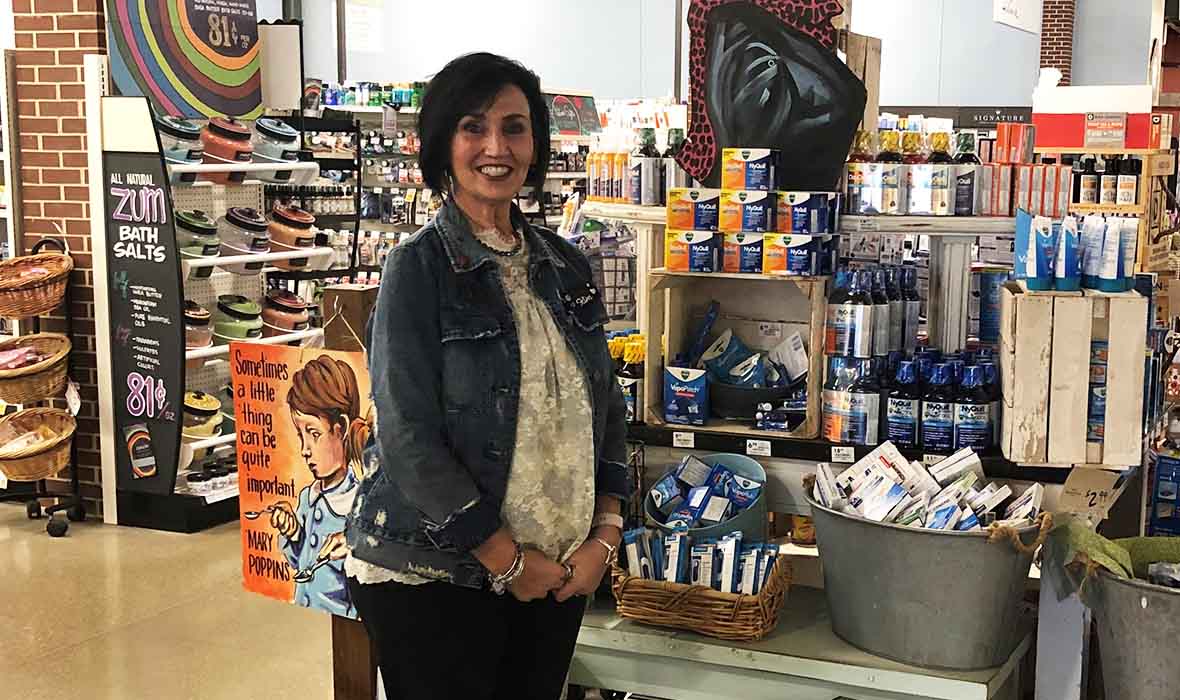 Kim, HBW Team Leader at the Robinson Market District in Pittsburgh, PA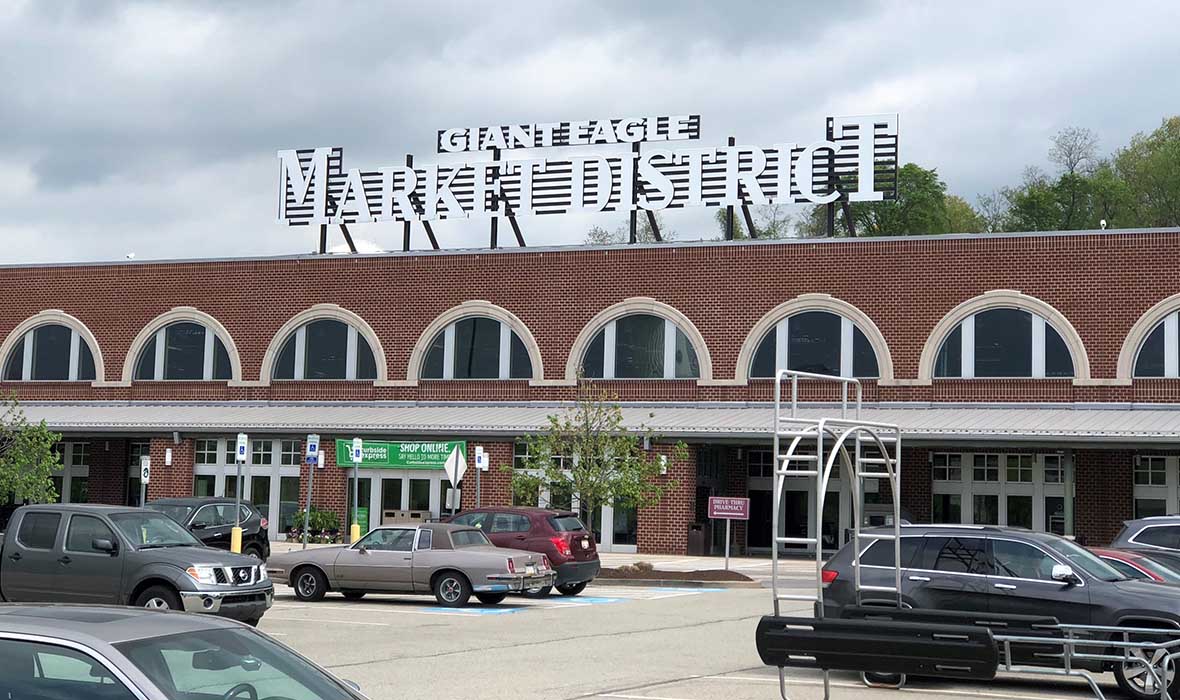 The Robinson Market District in Pittsburgh, PA