MEET DARILLINN, CONFIDENTIAL HUMAN RESOURCES COORDINATOR & AABRG MEMBER

In honor of Black History Month, Giant Eagle's African American Business Resource Group (AABRG) will be leading a number of efforts to celebrate the many achievements and contributions that African Americans have made in our country, our history, and within our very own Giant Eagle family. As part of these efforts, we'll be showcasing the talents and accomplishments of some of our African American Team Members throughout the month of February. This week's #TeamMemberTuesday is featuring Darillinn, Confidential Human Resources Coordinator!
What do you like best about your work at Giant Eagle?
I love the diverse atmosphere and I have built numerous life-long relationships with my co-workers. Also, having the opportunity to navigate throughout different facets of the company HR/Operations.
How do you see the African American Business Resource Group (AABRG) helping Team Members and Giant Eagle? How might you also make an impact on the AABRG and our Company?
The AABRG is a vital part of the diversity component within the Company. I can be a voice within the stores and different connections I have within the Company to make others aware of this group and the impact it has had on my career and others. Also, giving them the info to join and be a voice or resource. Paying it forward in a way.
What does it mean today to be African American? And what are you most proud of about your heritage?
It means strength, BOLD, advancing forward. My ancestors paved the way and made many sacrifices. Today, I live with so many opportunities that I even take for granted. I am proud of the trail blazers that made the sacrifice for our culture and the opportunity to leave a legacy that can move and navigate further in our heritage.
How do you seek to educate and promote inclusion and diversity in your professional and personal life?
In my professional life, I have taken many Leadership courses and training opportunities to sharpen my skills. I apply those skills in my personal life daily.
What is something about your own family traditions and/or culture that you honor and value?
I have many family traditions that I honor with my children. Encouraging them to believe in the impossible, practicing their Religious beliefs, and we love the traditional recipes that were passed down from generations. Also being able to make it with the simple things in life and not becoming materialistic. Having substance, value and tenacity.
What are your hobbies?
Reading, Dancing, and Traveling are things that I enjoy.
"I love the diverse atmosphere and I have built numerous life-long relationships with my co-workers."
- Darillinn, Confidential Human Resources Coordinator
Click for Opportunities to Join Our Corporate Team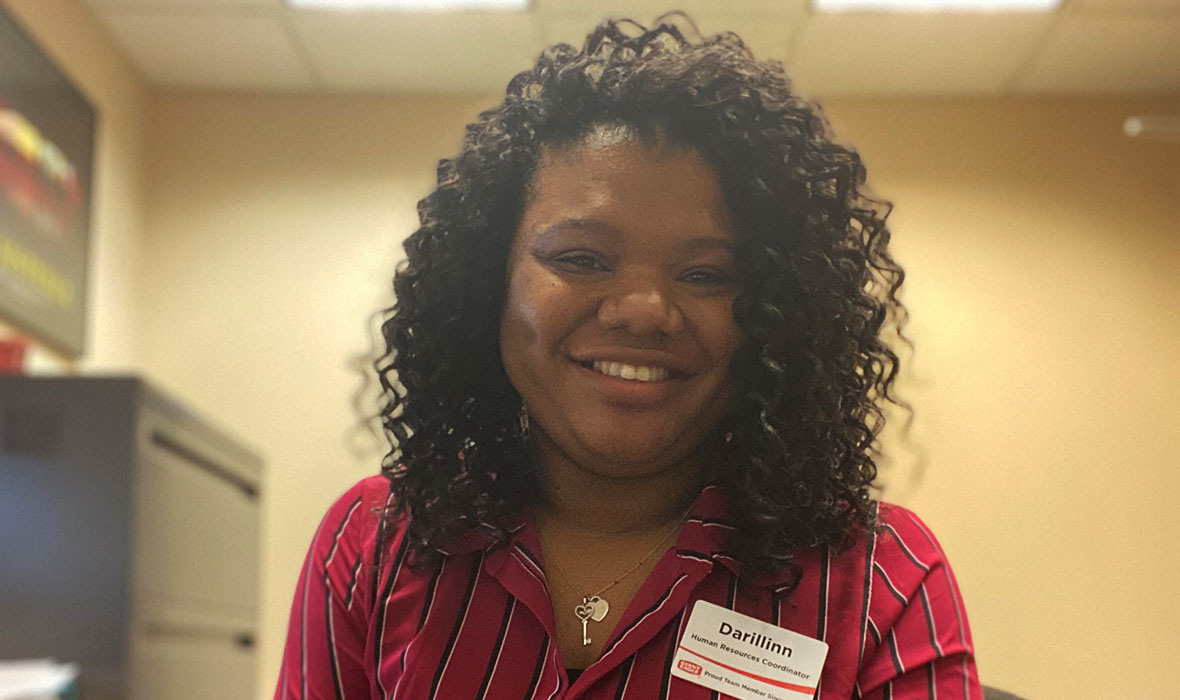 Darillinn, Confidential Human Resources Coordinator at Giant Eagle