MEET CHARISE, HUMAN RESOURCES SPECIALIST AT GETGO!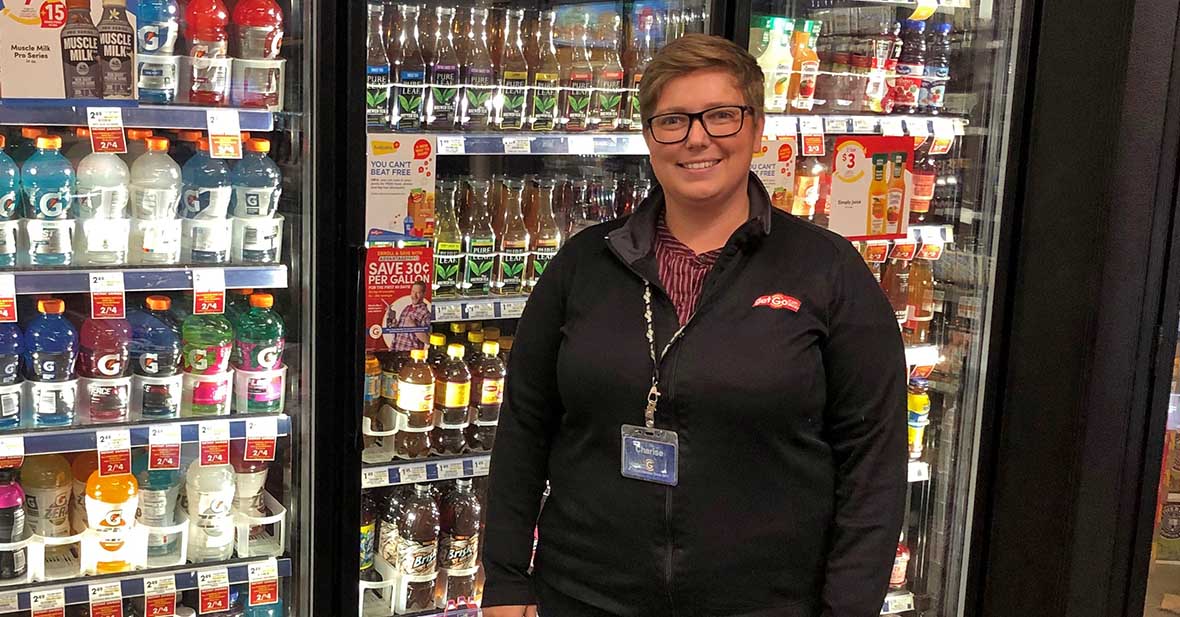 This week's #TeamMemberTuesday is featuring Charise, Human Resources Specialist for GetGo! Charise started out with Giant Eagle as a Contract Recruiter. She says when she started working here, she found "her people" and knew she wanted to build a career here. Get to know more about Charise and why she decided to stick around.
How did you come to work for Giant Eagle and GetGo?
I've been on and off with Giant Eagle since 2009. My very first position was at the Seven Fields Giant Eagle. I worked in the Cheese Department, while I was just starting college. I ended up leaving, but I came back as a Contract Recruiter in 2015 on the Retail Recruiting team. My contract expired but I knew I wanted to come back to work for Giant Eagle full-time. I eventually applied for this position, as an HR Specialist with GetGo, and I finally found myself with a permanent position at GetGo. When I came in as a Contract Recruiter in 2015, it was like I had finally found "my people", so I knew I wanted to find a permanent spot. Everyone was wonderful and I knew I wanted to stay.
As an HR Specialist for GetGo, I'm responsible for managing attendance for the GetGo North Region, which includes 12 stores. I also manage recruiting for those stores. We recently transitioned and now we're doing full cycle recruiting. Also, we handle orientations.
Why have you chosen to stay with GetGo?
Like I said, I "found my people here." I've worked for other companies and this is the Company that has been the most welcoming and receptive to new ideas. That's what I love about GetGo! When this position became available it was brand new. We had a general idea of what we should be doing but we got to help mold this position into what it is today.
Have you had anyone you consider to be a mentor play a role in your career? How have they influenced you?
I would say Karen McGervey, my Human Resources Business Partner (HRBP). She was the first person I met in this role. We met at the Seven Fields Giant Eagle, and I was there for my first day of work. She's extremely patient and easy to understand. We connect really well. She's taught me so much, not only about my current job but also about the HRBP role, which I hope to move into in the next step of my career.
Is there anything else you would like people to know about Giant Eagle and GetGo?
GetGo is growing so fast. The opportunity for professional growth is amazing here, and I always try to stress this to my new hires. They might think they don't have room to grow at a convenience store but there is so much more to this business and Company.
"Fun Fact" About Charise:
I'm an outdoorsy person. I live in the city, but I like to spend my weekends in the woods. I like camping, kayaking and hiking. Also, in the winter, when it's too cold to be outside, I make my own wine!
"The opportunity for professional growth is amazing here, and I always try to stress this to my new hires. They might think they don't have room to grow at a convenience store but there is so much more to this business and Company!"
- Charise, Human Resources Specialist at GetGo
Check Out GetGo Opportunities Here
Check out some more photos from our visit with Charise: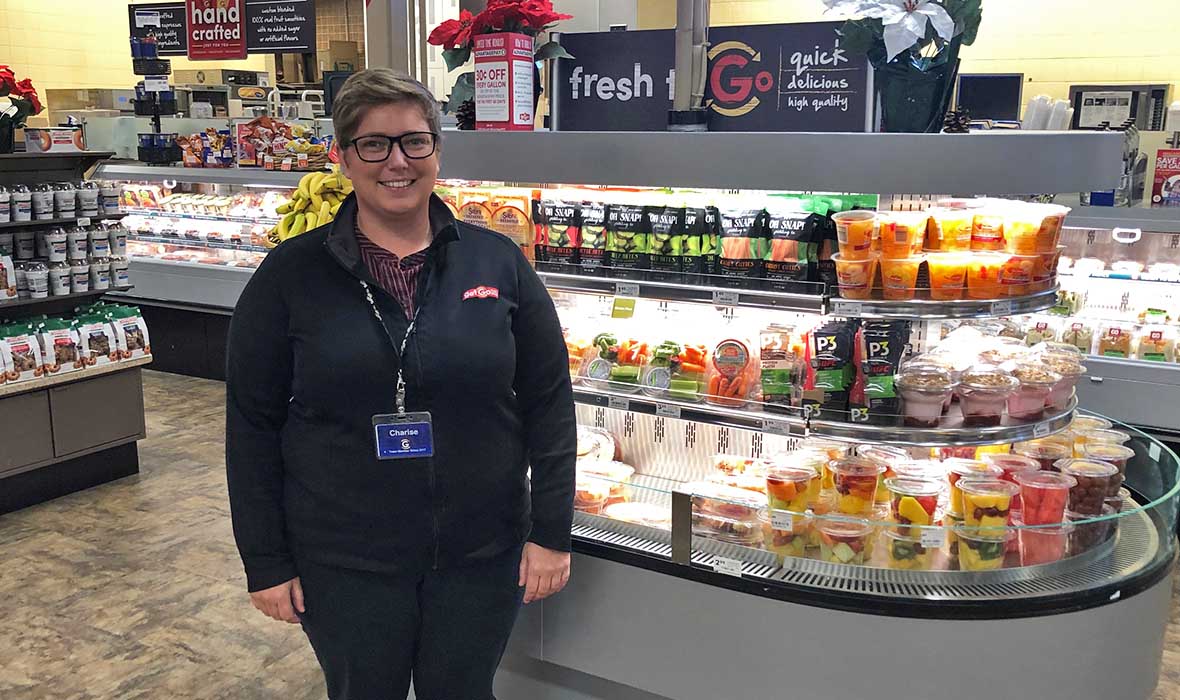 Charise, Human Resources Specialist in the McKnight Road GetGo in Pittsburgh, PA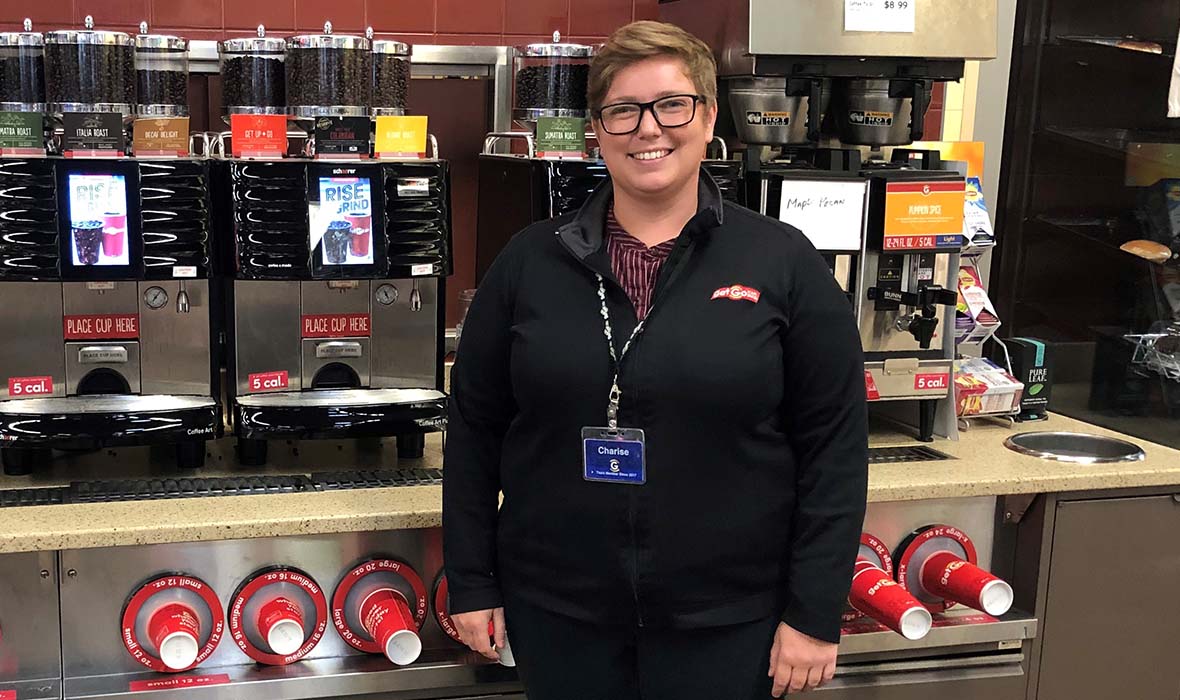 Charise, Human Resources Specialist in the McKnight Road GetGo in Pittsburgh, PA