MEET CHAD, SENIOR STORE LEADER AT THE WILKINSBURG GETGO!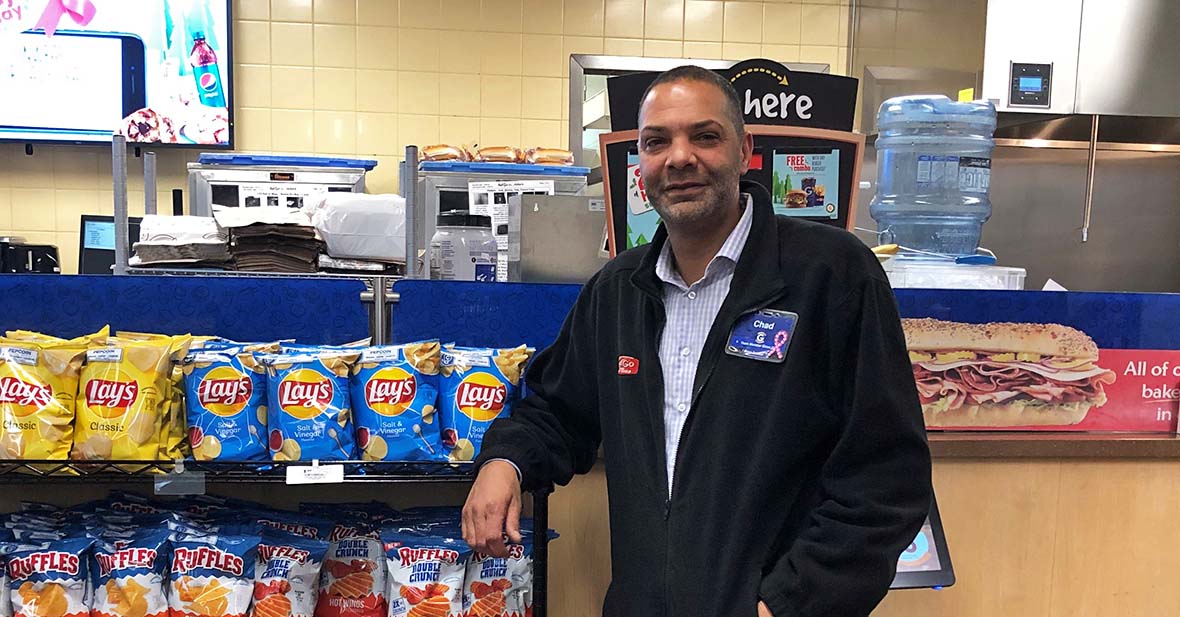 This week's #TeamMemberTuesday is featuring Chad, Sr. Store Leader at our Wilkinsburg GetGo in Pittsburgh, PA! Chad's been with the Company for more than 28 years and strives to teach and mentor future leaders every day. Get to know more about Chad!
How did you come to work for GetGo?
I've been with the Company for 28 years. I started out with Crossroads in a little store down on 18th Street in Pittsburgh. I was a Cashier for about a month before the store converted to a GetGo. Ever since then, I've been a Store Leader and I've been at every city store location that exists. I've been in the suburbs three times, and I've done a few grand openings.
My goal is to eventually teach. Trying to teach new leaders is very hard from inside the store because you're constantly getting pulled into different directions, so my future goal would to be eventually teach and mentor from outside of the store. I'd love to help future leaders get to where they need to be from a learning and development standpoint.
I've been here at the Wilkinsburg location for two years and I came in to get it to a better place. The location was struggling a little bit, but we're in a good spot now. I have a strong team that holds this location together. I try to give it my all and give my team everything I can to keep us where we need to be.
What do you love most about working for GetGo?
There are a lot of things that I love about GetGo. Several members of our leadership team have become mentors to me. I've enjoyed working with our senior leadership and some of the individuals whom I've trained have also been great people to work with. Overall, our GetGo team is great. If it weren't for some of the people I've worked with, I don't think I would have stayed here for as long as I have. When we are down or feeling overwhelmed, there is always someone out there that we can talk to. They'll help us understand and they know where we're coming from because we've all been there before. Ultimately, we work together to make ourselves better and make the Company better. Without that, you don't have a core of the team.
Also, I think our Company has wonderful benefits. Our benefits cover almost everything, and you don't find that many other places. We're very lucky.
What values are important to you at a job? How do you experience those values here?
I like to be trusted and if I feel I'm being trusted with all these products and all these Team Members' safety and well-being, that makes me feel recognized that I'm capable of managing it all.
What work are you most proud of?
I'm most proud of all the leaders I've trained underneath me. The development of many people and being able to pass on my knowledge to a new group of leaders is what I am most proud of. I'm always willing to share my knowledge with someone who wants to accept it. A good leader finds a way to teach, even when the recipient doesn't realize they're learning. I try to make it fun at the same time. It's also important to explain the "why" when you're teaching something. People need to understand the reasoning behind some of the policies and procedures to realize the importance of it. Something else I'm proud of is that I've never had a Team Member, or a customer get hurt in any of my stores. Safety is very important to me and the Company.
"Fun Fact" about Chad:
For me, it's all about family. I have a sister, who I'm very close to. Her two kids are my world. When I leave here, I'm helping at my sister's house. I've built decks for them, put in a pool for them and other things like that. I'm very family-oriented, and that's how I try to run my stores too. I bring my team into my life and into my world.
"I'm most proud of all the leaders I've trained underneath me. The development of many people and being able to pass on my knowledge to a new group of leaders is what I am most proud of."
- Chad, GetGo Sr. Store Leader
Check Out GetGo Opportunities Here
Check out some more photos from our visit with Chad: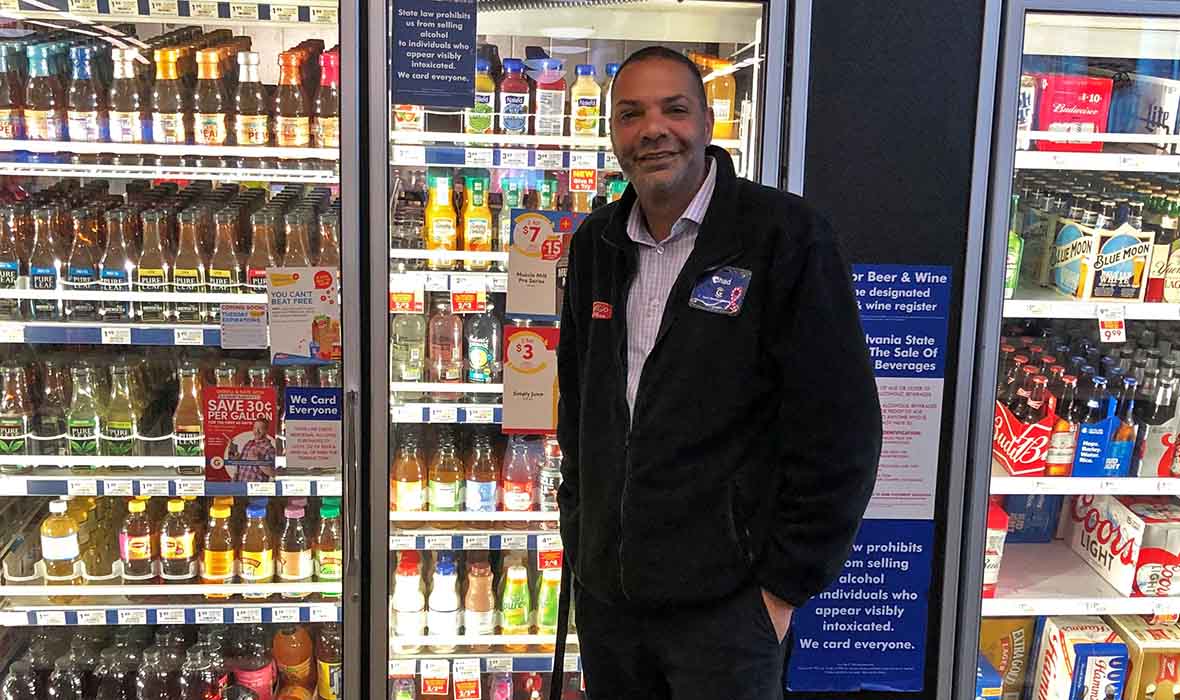 Chad, Sr. Store Leader at the Wilkinsburg GetGo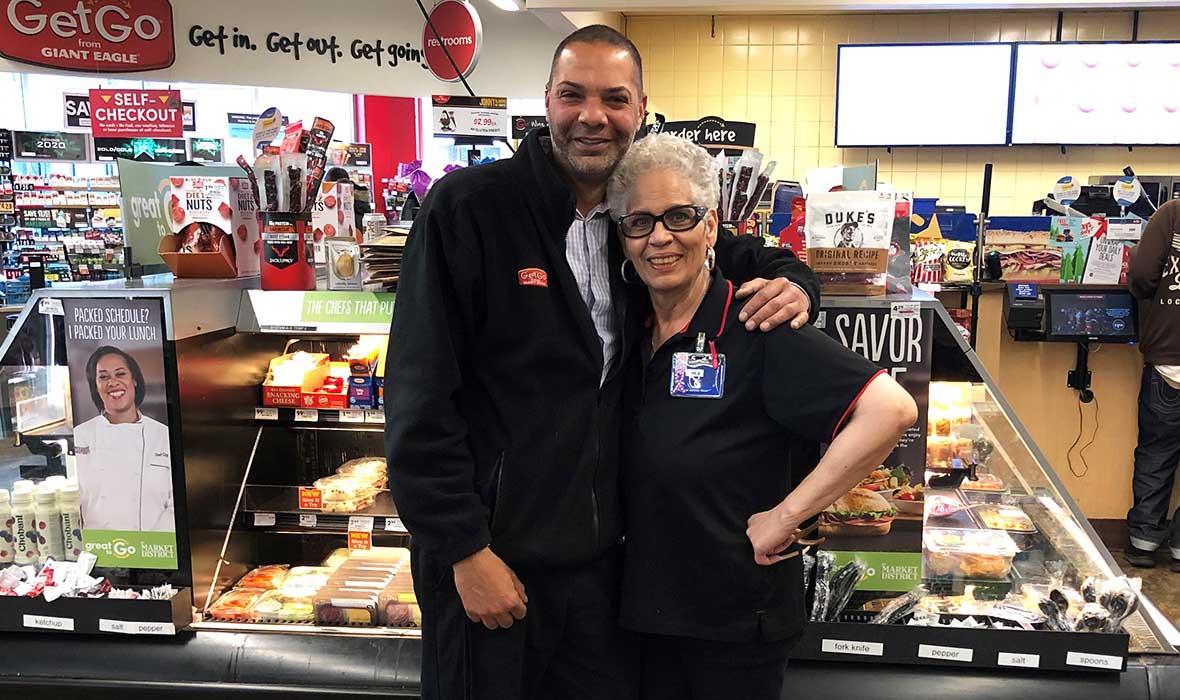 Chad, Sr. Store Leader and Brenda, Team Member at the Wilkinsburg GetGo