MEET BRANDON, GROCERY TEAM LEADER & AFRICAN AMERICAN BUSINESS RESOURCE GROUP MEMBER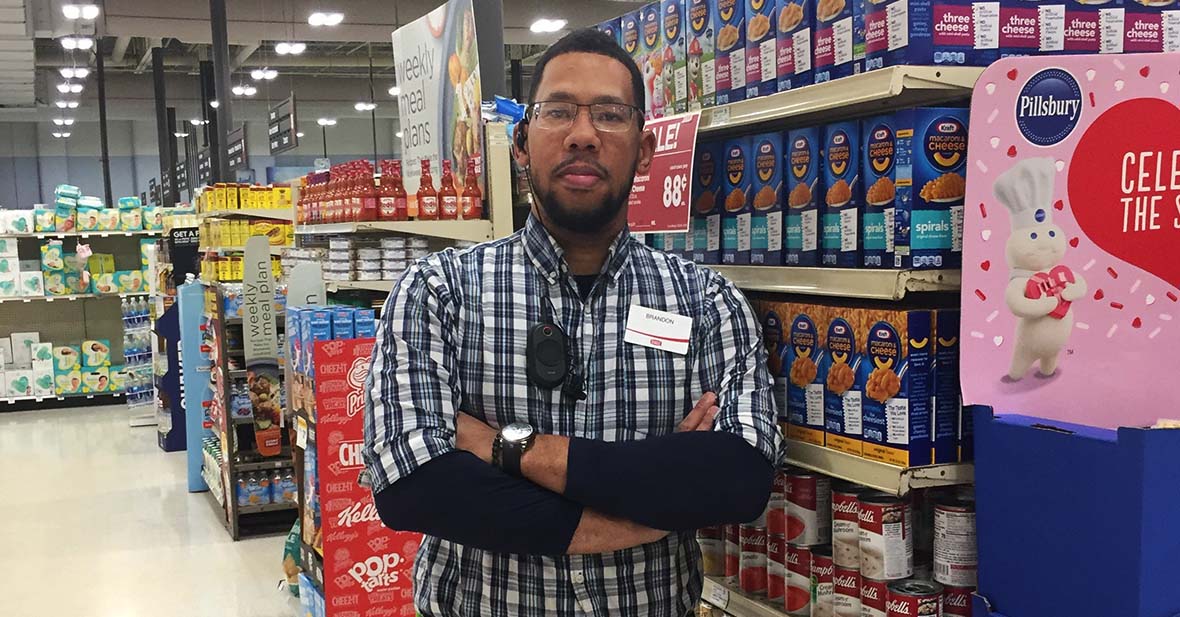 In honor of Black History Month, Giant Eagle's African American Business Resource Group (AABRG) will be leading a number of efforts to celebrate the many achievements and contributions that African Americans have made in our country, our history, and within our very own Giant Eagle family. As part of these efforts, we'll be showcasing the talents and accomplishments of some of our African American Team Members throughout the month of February. This week's #TeamMemberTuesday is featuring Brandon, Grocery Team Leader at our Mayfield Heights Giant Eagle!
What do you like best about your work at Giant Eagle?
I love how as an organization Giant Eagle offers so many opportunities for advancement and growth within the company . When I arrived to Giant Eagle all I met were Teams Members who started as a Stock Clerk, Cashier, or Lot Attendant and now some are Store Leaders, Regional Business Leaders and beyond.
How do you see the African American Business Resource Group (AABRG) helping Team Members and Giant Eagle? How might you also make an impact on the AABRG and our Company?
The AABRG has helped me and other Team Members to partner with other individuals in the Company who can offer mentorship and professional advice. The AABRG offers Team Members the feeling of an inclusive and diverse organization.
I believe my impact on the AABRG and Giant Eagle is to bring awareness and spread the word about opportunities that both entities can offer to our Team Members, guests and local community organizations, whether it's through networking events, social media, or just good old word of mouth!
What does it mean today to be African American? And what are you most proud of about your heritage?
To me, to be an African American in 2020 is an amazing time, with all the accomplishments and achievements that are on display for everyone. It gives us all hope of things to come. From business to entertainment and beyond, I am proud of the innovation and creativity we display in excellence, whether it's a new dance move or finding a cure to a disease.
How do you seek to educate and promote inclusion and diversity in your professional and personal life?
I love how when I come to work everyday I see and interact with many different cultures, ethnicities, and abilities. How we all come together as a team to accomplish our daily tasks without discrimination, prejudice, or assumptions of one another. A lot of these people I have come to call my friend along with co-worker.
What is something about your own family traditions and/or culture that you honor and value?
I honor my family tradition of protesting. My grandfather marched with the Civil Rights movement for social injustices, My father marched in the Million Man March in Washington in 1995. I followed the tradition of those before me and marched for police reformation and social injustices with the Black Lives Matters movement.
What are your hobbies?
My hobbies include being a Marvel movie junkie (my favorite is Iron Man 3). I'm also a big reader of self help and business books. My goal is to read one book a month. I'm currently reading "The 10x Rule" by Grant Cardone.