Intern Development Program (IDP)
Our Intern Development Program is the best way to introduce you to a career at Giant Eagle. You'll have a chance to work on real projects, solve strategic business problems, interact with leaders and present your ideas to Senior Executives. Giant Eagle's Intern Development Program will help prepare you for a career in grocery retail and potentially for long-term employment with our Company.
Each year the intern positions we hire for vary based on Corporate, Retail Management (Market District/Giant Eagle), Retail Management (GetGo), and Retail Support Center (Warehouse) needs.
Summer 2022 Intern Development Program
The upcoming Summer 2022 Intern Development Program will be hiring for the following positions:
Retail Management Internships
Retail Management Internship - Greater Pittsburgh
Retail Management Internship - Cleveland Area
Retail Management Internship - Columbus Area
Retail Management Internship - Erie Area
Corporate Internships
Merchandising
Information Technology
Human Resources
Marketing / Digital Marketing
Customer Experience
Data Analytics
Supply Chain
eCommerce
Program Highlights
10-week program
Paid, full-time (40 hours/week) opportunities
Focused on engaging young, talented college graduates in the retail industry
All Interns will participate in projects, solve strategic business problems, interact with leaders, and present their ideas to Senior Executives at the end of the program
Work side by side with experienced Team Members, and gain exposure to real-world business projects
After successful completion, our Interns are better prepared for a career as a Supermarket Store Leader, Corporate Team Member, GetGo Store Leader or Warehouse Team Member, and considered for long-term employment with Giant Eagle
Requirements
Must be enrolled in a bachelor's or master's program at an accredited college
Minimum 3.0 GPA
Undergraduates must be entering their junior or senior year at the time of the internship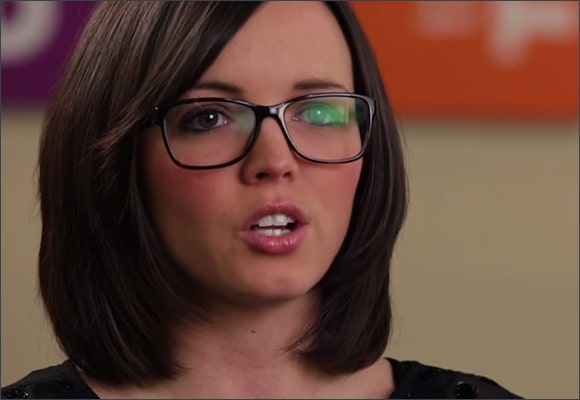 What drew me to Giant Eagle was a great internship opportunity for business. I knew I wanted to get into business when I was in freshman and sophomore year of college, and Giant Eagle had a great retail internship opportunity for me to expand my knowledge and gain business experience. I was looking at a mix of consumer packaged goods companies, marketing and kind of business development overall, and so I think what was really intriguing about Giant Eagle was because it's a retail company, because of supermarket retail, you have so many different assets of the business that you can learn about so you have the operation side of it, and you still have the classic marketing side, and brand management, and you have the financial pieces, and so there's so many different layers to the company and it's constantly evolving that that was something that kind of really set it apart from the other industries and other companies. One of my favorite things was we didn't do the same things day in and day out, so we had the internship portion that was part of our kind of daily job, but then we also had intern projects and we would meet as an intern team, and we would go and do rotations in retail, and we would go through the warehouses, and just learn about different aspects of the business so that was nice that we were constantly learning something new about Giant Eagle and getting more insight into other departments. Oh it actually gave me an opportunity to learn different departments such as the produce department, prepared foods, the deli and the grocery department. It gave me a well-rounded understanding of how the business is operated from a day-to-day basis, and the future comings of how they're changing and evolving the business. The internship really allowed me to kind of hit the ground running when I started full-time, so I was more familiar with the company, and I had a general understanding of the day-to-day operations, and had had the experience a little bit in retail and in some of the different departments, so it kind of gave me that, you know, toolkit to get things started and move up in my career and have a better understanding of Giant Eagle. Just a great understanding of what it would be that I would work with. I would definitely say be prepared to be challenged to work, be open-minded for different opportunities, just not only in retail but also within marketing, corporate areas as well, and to expand your networking opportunities to meet new people. Leadership to me, I would have to say is leading other people and making sure that we do the right things for the right cause. Especially for our customers because they are our number one people that we want to keep happy and to come back every day. You can see leaders all over the company and I think it's just a matter of you know, what Josh had said that, people trying to make sure the world working towards what's best for our customers at the end of the day. And so you'll see people, whether it's leading a project, or leading a meeting, or a big initiative, I think that there's leaders all over the company and it's something that's open and encouraged at Giant Eagle.
END OF TRANSCRIPT