Inclusion and Diversity
A message from Laura Karet, President & Chief Executive Officer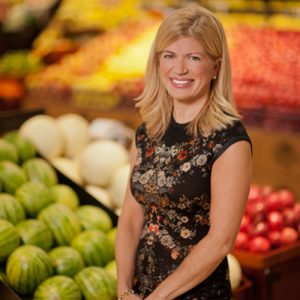 "At Giant Eagle, we improve people's everyday lives and well-being. We are committed to doing so by serving one another, our customers and our communities while building an inclusive and diverse company. Giant Eagle's culture encourages everyone to feel confident about speaking up. We want to hear what our Team Members have to say, and we value what they share. Not only is this the right thing to do, it's the best possible business decision. Team Members are more engaged and innovative when their individual perspectives are valued and they are empowered to be themselves. The talent market and our business are becoming more and more competitive, and our customers are increasingly diverse, which is why we need various internal perspectives to fully understand them and meet their needs. The more we can all identify with and relate to one another, our customers and communities, the stronger our company will become. That's why our more than 33,000 Team Members come to work each day in our stores, retail support centers and offices, and that's also what makes our Giant Eagle family so unique."
How We Define Inclusion and Diversity.
To us, being an inclusive employer means empowering all Team Members to be themselves, to feel connected to fellow workers as well as our organizational culture and to trust that their views and beliefs are respected and valued.
Diversity is the wide range of unique perspectives our people have because of their background and experiences. When you become part of our Team, you make an immediate impact on Giant Eagle's diversity.
Our Mission.
We continue to build an inclusive and diverse workplace. We know that when you feel included, you work better and are more creative. By being engaged on the job, you help us better understand our customers, develop innovative solutions and grow our business.
Our Vision.
Giant Eagle will make more informed business decisions when we listen to the diverse perspectives of all Team Members, customers, business partners and shareholders. In doing so, we'll look more like the markets we serve, and our Team Members will know their contributions are valued.
Our Commitment.
Our CEO, Chief Diversity Officer, Inclusion and Diversity Council and entire Executive Leadership Team are passionate about our Inclusion and Diversity efforts. They're fully committed to continually advancing our mission and vision to create a welcoming workplace.
Standing Up Against Racism
We are committed to standing up against racism and helping ensure that African Americans have the same opportunity to thrive as everyone else.