Giant Eagle Named a 2021 Power of Work Award Winner by Goodwill of Southwestern Pennsylvania
We are thrilled to share that Giant Eagle has been named a 2021 Power of Work Award winner in the HIRE Category by Goodwill of Southwestern Pennsylvania. Goodwill's Power of Work Awards honors businesses that have made it a priority to open their doors and improve the lives of people who are differently-abled or experience other challenges by offering them work or work-related experiences.
Giant Eagle has a long history of hiring Team Members who are differently abled. In fact, for the past 30 years, we've been committed to, and are incredibly proud of hiring, training and supporting these Team Members.
In the past year, we are proud to have hired nine Goodwill candidates from six Goodwill programs. One of the hires was a participant in Goodwill's UPMC Project SEARCH program who was hired into a position in our floral department. As she learned the position it became evident that some of the tasks were more than she could handle physically due to her height, and that continuing in the position might put her safety at risk. To accommodate her, we worked to identify other tasks for her to do that are very suited to her friendly and outgoing personality, while allowing her to continue doing some of the original tasks that she enjoyed and that she could do safely. With these adjustments, she has been very successful in her new position!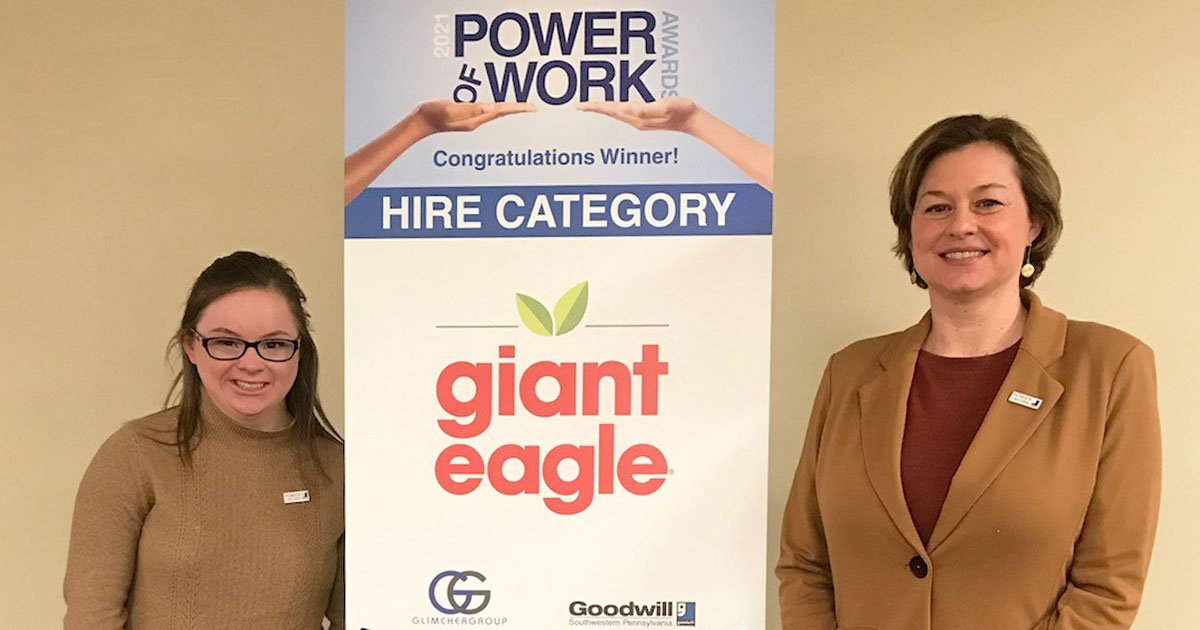 Pictured left to right: Kaitlyn Root, Team Member at McIntyre Square Giant Eagle and Nicole Zellie, Director of Talent Acquisition at Giant Eagle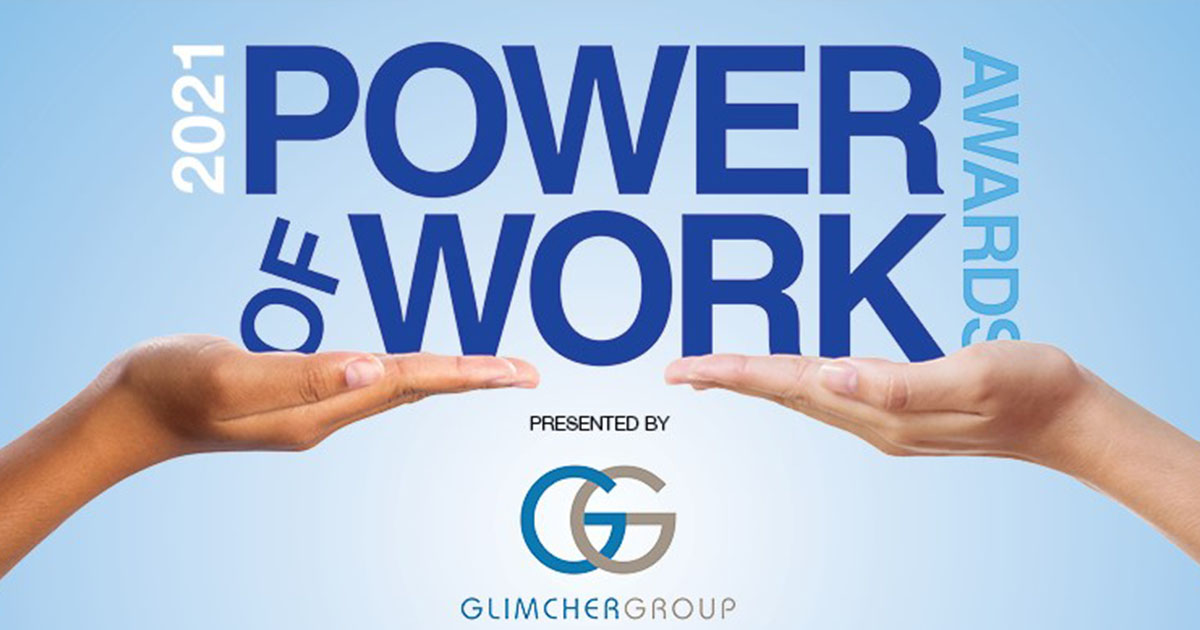 About
Goodwill SWPA
Goodwill of Southwestern Pennsylvania is a diversified nonprofit human service agency that serves southwestern Pennsylvania and north central West Virginia and manages several affiliate units and special-purpose entities, including Goodwill Commercial Services, Inc. and Mission Logistics, LLC. The agency operates 34 retail stores and several other businesses to help fund programs and to provide job training, education and related services to help people overcome employment barriers. Last year, Goodwill SWPA served 13,647 adults and youth, including 3,809 virtually, while employing 1,200 people. These factors resulted in $71,615,000 of economic output during the year.
Learn more about Goodwill SWPA & Check Out all the Award Winners Here