GetGo New Store Locations
We are searching for talented Team Members, Overnight Team Members, Leads and Leaders to help bring our new GetGo Café + Market locations to life! Learn more about us below.
Team Members (Full-Time)
Team Members (Part-Time)
Overnight Team Members
Crew Lead
Kitchen Lead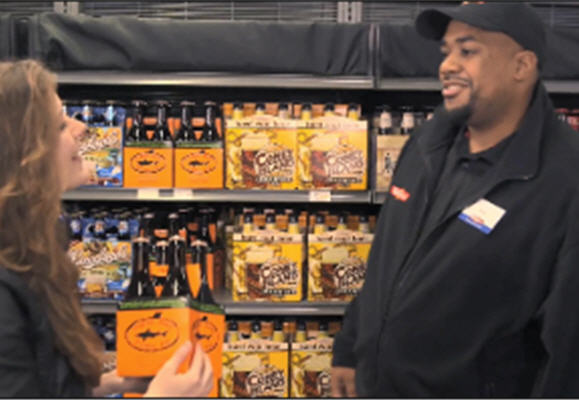 [upbeat music plays]
Text translation is provided within video. The video audio does not have any spoken text.
END OF TRANSCRIPT
Who We Are
GetGo Café + Market is a fresh food, unique convenience and high-quality fuel destination and is on a mission to become the fastest growing, most innovative, and best Café + Market in North America. We are driven by quality People, Food and Fuel, providing an inviting place to get all the things our customers need. We offer a friendly, engaging place where customers can enjoy delicious, made-to-order subs, sandwiches, burgers, salads and more — all made from fresh, high-quality ingredients.
As a family-run business, we care deeply about the people that shop and work with us. That's why we offer flexible schedules, generous wages and continually feed your desire to grow and learn.
GetGo positions include:
Store Leader
Assistant Store Leader
Kitchen Lead
Crew Lead
WetGo Lead
GoGetter (Team Member)
Overnight GoGetters and Crew Leads
Team Members may be eligible for a variety of benefits, including:
Generous wages, with increases at 90 days and 6 months for GoGetters
Weekly pay
Quarterly bonus potential based on store performance
Overnight and holiday shift premiums
Vacation eligibility after 6 months
401k eligibility
Team Member discounts
Medical, dental and life insurance
What To Expect
We know that it's our people who truly make the difference for our customers. That's why we're looking for GoGetters — Team Members who take pride in making someone's day and helping them get on their way — while having fun doing it!
As a member of our GetGo Café + Market team, you'll be part of a small, collaborative crew who provides efficient, accurate and pleasant service and shopping assistance. From the morning rush to the afternoon lunch crowds, you will ensure that each person waiting for a fresh sandwich, picking up their first cup of coffee or simply at the pump, is met with a smile and the great service they deserve.
Get Your Career Going
If you're looking to get on the fast-track to a delicious career with a rapidly growing company, and are eager to share your friendly spirit with our guests, GetGo Café + Market is the stop for you. Click HERE for all GetGo opportunities!
For more information about our GetGo opportunities, please email Recruiting@gianteagle.com or call 877-345-7948.
GetGo Café + Market Rendering: