Market District
A Career With A Passion
At Market District, our passion is so much more than good food. We believe in our Team Members who constantly deliver exceptional service while building a foodie culture. As part of the tight-knit Market District family, you'll know exactly what it means to grow professionally and live well personally.
This is Market District
Market District combines the best of everyday grocery shopping with foods, ingredients and services rarely found in traditional supermarkets. In 13 locations in southwestern Pennsylvania, Ohio and Indiana, the Market District stores feature expertly trained chefs and other culinary professionals preparing fresh foods from scratch every day. To be a Market District Team Member, you've got to have a love for food.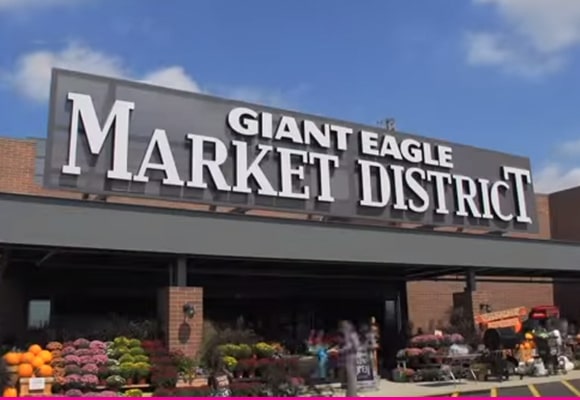 Welcome to the new Giant Eagle Market District at Grandview Yard. Its like Dinsey World for Food lovers! It's truly an amazing to think that in 14 short years we've grown to nearly 50 supermarkets and GetGo convenience stores in the central Ohio area. I'm inspired by a store like this. I see food. I see the Team. I see the people. I see the design. It is something that is a completely evolved thought. Some times you get a really good thought " Oh yeah let's try to do it like that" and it comes out alright. This looks like everything has been conceived and considered and executed perfectly. This store truly takes it to a new level. We do this be offering the best in everything that we do. It's the best in regional produce. It's the best in local, national and international grocery items and an amazing restaurant, a truly amazing restaurant. And I have to say an unbelieveable bar. What really sets our stores apart though, is our Team Members. They are the ones who make the magic. They are the ones who work so hard to bring this store and this concept to life. You know this is going to be a great opportunity for us; not just now, but in the future. This is going to be developing and growing area, which is really exciting. There is a lot of fun stuff, customers are going to be excited. Restaurants booming over there. So we'rehaving a lot of fun. I'm really into your showcasing of local ingredientshere and I asked about that. It's important to me that you carry local ingredients, not only prepared foods, but fresh produce and things when in season. This store is laid out really, really well. There's such a variety of everything. More of an experience than just outright shopping. Just absolutely amazing. I live in the Bexley area and I will be driving here to do my shopping. A cut above the rest – I will say. A cut above the rest. Probably by far the best store I've been to. I declare this the finest store in Ohio.
END OF TRANSCRIPT
Career Areas
Across all our different specialties, our Team Members are redefining the shopping experience, creating a grocery destination that our customers believe in.