Black Lives Matter: The Time for Action is Now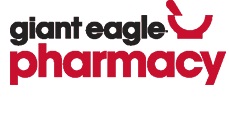 A message from our President and CEO, Laura Shapira Karet
It is impossible to understand all the senseless deaths of African Americans, including George Floyd, Breonna Taylor, Ahmaud Arbery and too many others whose stories have been pulled into the national spotlight, as well as the countless victims whose stories go untold. We at Giant Eagle have taken time to self-reflect on what we as individuals and as an organization must do to stand up against racism and social injustice. Words are important, but they are not nearly enough. The time for action is now.
At Giant Eagle, we have begun a series of efforts that we hope will allow us and others to support our African American Team Members, guests and neighbors. The company and the Giant Eagle Foundation have partnered to contribute $350,000 to support social justice causes. Additionally, all our Giant Eagle, Market District and GetGo locations will be closed between 7 a.m. and 8 a.m. this Saturday, June 13, so we can begin to engage our Team Members in a discussion about our personal experiences and what steps can be taken to affect change in ourselves and in our communities.
In western Pennsylvania, we have also made the decision to halt sales of the Pittsburgh Post-Gazette due to recent actions by the publication. It is critical that we uphold the values that have defined Giant Eagle for nearly 90 years. These measures will remain in place until the publication demonstrates an equal commitment to all those in the communities it serves.
We must take every opportunity to put ourselves in each other's shoes. We will slip up. We will make mistakes. But as long as we are open, honest and sincerely listen to one another, we will make positive, long-lasting change.
Laura Shapira Karet,
President & Chief Executive Officer
Giant Eagle, Inc.