MEET SHAWN: CATEGORY BUYER FOR GETGO'S MERCHANDISING TEAM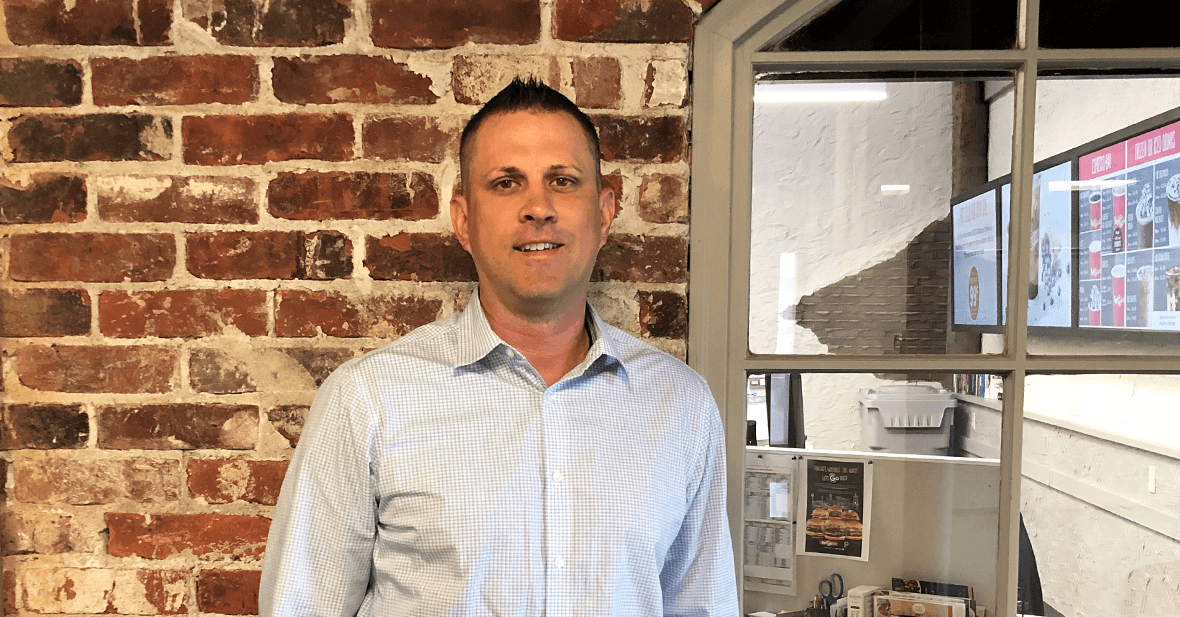 This week's #TeamMemberTuesday is featuring Shawn, Category Buyer with GetGo's Corporate team. Shawn started working for Giant Eagle in the cafeteria at our corporate office and over the past 17 years, he has worked his way up to become one of two Buyers on the GetGo Merchandising team. His determination and passion for process improvement truly set him apart. Get to know more about Shawn here.
How did you come to work for GetGo?
I've been with GetGo a little over four years now. I joined the GetGo side of the business in February 2015. I started out as an Assistant Buyer and moved my way up to a Merchandising Planner, and now I'm currently the Tobacco/Cigarette Buyer for GetGo. It's been a good path for me. It's a good Company to work for. I've been with Giant Eagle for almost 17 years.
Before coming to GetGo, I ran the cafeteria in the Giant Eagle corporate office for ten years, and then I was in the sourcing department for almost two years. GetGo has allowed me to continue to grow my path and my career within the Company.
What do you love about GetGo?
I like the flexibility of working for GetGo. I have kids at home, so it's nice to know I can do my morning drop-offs with the kids and then come in and start my day, or if I need to start early and end early, I can do that too. I really appreciate the flexibility. It allows me to get my work done when I need to get it done. Our Leadership team has always said they don't care how we get it done or when we get it done, just get it done, which is what I love.
My work/life balance is exactly what I need it to be, which throughout my whole career working at Giant Eagle has given me the best work/life balance I could ask for. No matter what position I've been within the Company, I've always had the work/life balance I need.
What work are you most proud of?
I would say my longevity and how long I've been with this Company. I'm proud to say I've been here almost 17 years, and I'd love to be able to say I've been here for 20 years or 30 years and be able to retire from here.
Is there anything else you would like people to know about GetGo?
I'd like for people to know how family-oriented we are across the entire Organization, not just at GetGo but across the whole Company of Giant Eagle. I think our Core Values are huge. The whole Company feels like a team. Everyone in this building feels like a team and a family because we are so small.
Why have you chosen to stay with Giant Eagle for more than 17 years?
It's really the whole family atmosphere that has kept me here. There are a lot of people here that have that longevity. I know it's rare for someone to stay with the same company for this long, but I'm settled in with a stable job. This location is also convenient for me because I live a few miles away.
My job is challenging and the growth of GetGo is a driving force within the overall Company. It's fun and it never gets dull. This is the only job I've ever had where sometimes I wish there was more time in the day to get things done.
"I've been with GetGo a little over four years now. I joined the GetGo side of the business in February 2015. I started out as an Assistant Buyer and moved my way up to a Merchandising Planner, and now I'm currently a Buyer for GetGo. It's been a good path for me. It's a good Company to work for. I've been with Giant Eagle for almost 17 years."
- Shawn, Category Buyer